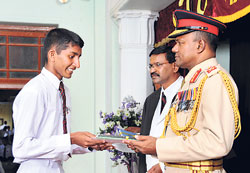 Towering gracefully above all the other schools in the North western province, 'Maliyadeva' stands out as a leading college in both academic and extra-curricular and co-curricular activities with a strength of 4200 students , 191 teachers and 44 non academic staff .
Providing evidence for such competent performances, Devans' annual Colours Awarding ceremony and Prize Giving were held under the patronage of the reputed past pupils , surgeon Rear admiral Lalith Ekanayaka and Major General , Chief of the Army Daya Ratnayaka, on June 24 and July 2 respectively. Dignified future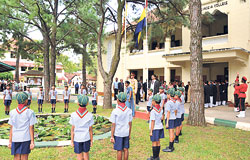 leadership in the region has been mirrored in these instances reflecting the giant shadow of Maliyadeva which shelters the little heroes with proper guidance of the present path finders of the College; the principal Mr. R.M.M.Ratnayaka.
National and international representation of Devans in sports and co-curricular activities
including more than twenty games has raised Maliyadeva onto a proud pedestal of world recognition. At the South Asian junior Table Tennis tournament held in Dehredon in India, S.T. Sirisena under 15 and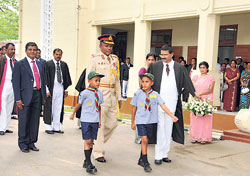 J.M.N.N. Jayasundara under 18 won silver medals. Harshana Thilakarathna has recorded the best under 7 chess player, Anjana Herath recorded the first under 10 and Kaveesha Ratnayaka the third, at the National Youth Chess Tournament and they will represent the World School Chess Tournament , in Turkey.
Thirty eight students have been qualified for the faculty of engineering, twenty students for medicine, twenty one students for arts and commerce including the sixth island rank in Maths and eighth in Commerce. The nutritional programme planned and implemented by the Principal provides a wholesome breakfast for the whole school population which is identified as one of the best nutrirional programmes in the island and UNESCO society.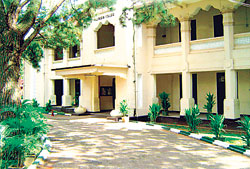 The secrecy behind these victorious performances is the keen management of the Principal which is based on decentralization of power and the theory ''that what there is shall go to those who are good for it" Another theory is that, "Every child is unique. Providing opportunities to sharpen his capabilities is the responsibility of the school." Following his thematic expression, being with the realization of the strength of the college force, the teachers, the O.B.A., the school development society and the well wishers, the Principal leads the school towards success. This is absent in public institutes which is the cause of the fall of certain institutions. The immense contribution of the past pupils and well wishers helps develop Maliyadeva.
- Suneetha P. Pathirana, Maliyadeva Vidyalaya - Kurunegala.