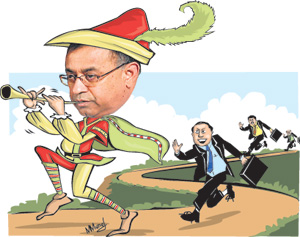 The budget has kept the deficit to below 7% of GDP and at the same time reduced income taxes of individuals and companies substantially.
It has eliminated nuisance taxes and replaced them with a single tax, easy to calculate and administrate.
It has fine tuned some of the taxes to stimulate exports and manufacturing. The reforms on pensions are long overdue but the proposals are not clear in several respects.
Business leaders and accountants should work closely with the Ministry of Finance to give clarity to these proposals at the time the relevant legislation is prepared.
Overall it is a business friendly budget that is also equitable.
Deva Rodrigo,
Former Chairman, Ceylon Chamber of Commerce