TPM , Total Productive Maintenance & Management is a business strategy which can transform a factory by developing existing people and equipment with innovative management strategies and total employee involvement throughout the enterprise. Transforming a factory into an operation with an equipment-oriented management that is consistent with the changes in contemporary society is very important for survival in todays globalized, privatized and liberalized business world.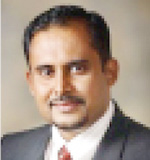 Quotes the instructor, Mr Thilak Pushpakumara, "It gives me immense satisfaction in the transformation which has taken place in my students. TPM is not an engineering tool, it is a new paradigm in manufacturing and it transforms people and their line of thinking. I am happy that I am able to support future manufacturing leaders to strengthen National Productivity and confident that they will lay a solid foundation for a lean enterprise."
The 7th batch is in the process of certification and 8th batch is commencing on 8th june
TPM Practitioner Certificate course was introduced in October 2009 hosted by JASTECA for the benefit of manufacturing industries and so far 120 TPM practitioners have been certified by JIPM accredited TPM instructor and Lean Management consultant Thilak Pushpakumara. Thilak was former plant manager Unilever Sri Lanka and former General Manager ,Productivity Improvement and Training & Development , Loadstar Pvt. Ltd , currently functions as the CEO, Institute of Lean Management Pvt. Ltd. He has a sound theoretical knowledge and hands on experience in TPM implementation at Unilever with Japanese experts and has exposure to overseas TPM implemented factories and trained manufacturing managers in Egypt, Pakistan, Bangladesh and china.
In Sri Lanka, very few companies have realized the importance of TPM and they continuously invest for TPM training. Certified TPM Practitioners represent leading organizations such as MAS Holdings, Omegaline, Ceylon Biscuits, Brandix, Ceylon Cold Stores, Fonterra Brands, Nestle, Premium Exports (Subsidiary of Unilever), Hemas , Atlas, Kelani Cables, Dankotuwa Porcelain, Midaya Ceramic, Hayleys Dipped products, LOLC, Lanka Brush, Vidul Lanka and University of Moratuwa . Inhouse courses were also conducted where MAS Active cluster and Avery Dennison Lanka, a fortune 500 company invested on a South Asian regional TPM Practitioner Course for the benefit of their operational staff.
Zero failure, zero defects and zero accidents are the key tangible effects of TPM. Understanding equipment oriented management is crucial because the reliability, availability, stability, maintenance, safety and operational characteristics of the plant constitute the decisive elements affecting product quality, quantity and cost. High employee morale, skill enhancement of operators and technicians and work friendly environment is evidence in TPM which is immeasurable.
TPM provides a frame work to change the corporate constitution by changing people, equipment and the working environment. Lean manufacturing does not gain results in a factory that lacks dependable, effective equipment. When equipment has a history of breakdowns, a plant must maintain excess work in progress and finished goods inventory. TPM is integral to the Lean Production System and is part of the foundation of operational stability that makes lean possible.