Sri Lankan wildlife enthusiast Dr. Lalith Ekanayake has won the 3rd and 4th places in the 'Sanctuary Wildlife Awards 2011' held in India.
Dr . Ekanayake, who has also been shortlisted for the National Geographic 2011 Photo Competition, is the first Sri Lankan to secure a place on the 'Sanctuary Wildlife Awards', it is learnt.
The author of 'The Untamed Road', this Surgeon Rear Admiral who held his first wildlife photography exhibition last year, is the Medical Director of the Sri Lanka Navy.
He is a Consultant Physician and Gastroenterologist and Consultant in Diving & Hyperbaric Medicine.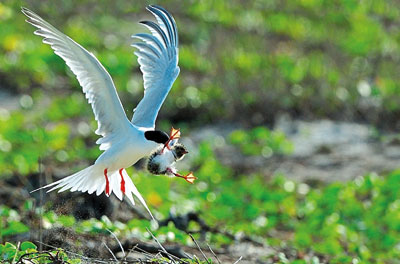 The two entries: (above) third place and (below) fourth place