It never stops…
The process of learning is never ending; do you go out of the way to discover new things in life or just stick to what you know?
Out of the blue, you might realise that you have a built-in coping mechanism to deal with the latest challenge that is thrown your way. This mechanism was not taught in your school or university curriculum, but you are able to deal with the crisis. Maybe it was playing chess that enhanced your ability to think on your feet, or you simply read something on how to deal with people at work, or may be you acquired a new addition to your vocabulary.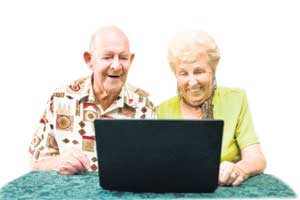 It's never too late to get started
Ever wondered why or how you have developed this ability to solve the problems at hand? Well… it's because you have learnt something 'new,' maybe recently or sometime back, and these new lessons in turn help you solve the problems you face. Very often, we opt out of trying out anything new, as we are too busy being buried in our daily routines of going to school and learning for the sake of learning, going to work for the sake of earning that extra buck, meeting deadlines, squeezing in some reading, watching TV and exercising with a bit of relaxing thrown in. It's true that all these things are necessary, but we often get lost in this daily routine, leaving no space to learn new things, unless others impose such new things on us.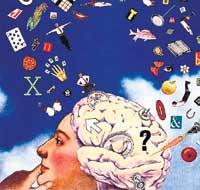 Be mindful
Learning something new will expand horizons. It could be something like learning to play chess which would stimulate the brain to think, engaging in any new sports, travelling to distant shores or anything that is out of 'routine,' will help gain skills that then enable one to use those skills sooner or later in life.
Anu (23) says, "I learn something new everyday and most often experience new situations in day-to-day life. For me, life is a challenge and with every passing moment, I am facing more challenges.
If I learn something new, whenever a new challenge arises, it would not be unfamiliar to me anymore, as I have already learnt the skill needed to cope with that challenge. I love challenges – learning new things and lessons make us stronger to face this one huge challenge called life."
For 23-year-old Surani, learning something new usually happens to her every time she reads a new book. "Books broaden my horizon and basically make me an informed conversationalist. Also I learnt karate when I was around 18 years old, and it has come in handy quite a few times! I took swimming lessons when I was around six, and now it is a relaxing and cardio-vascular retreat from the stresses of work and life."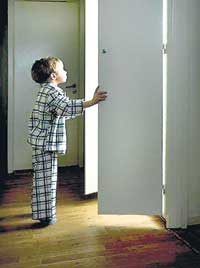 Open up to new horizons
20-year-old Tania (name changed) is at present trying out different things and adding excitingly 'new' interests to her life. "I learnt some calligraphy and graphology when I was in school and it comes in handy all the time. I once read this book on learning ballroom dancing and I'm sure it'll come in use someday. And I want to take guitar lessons, learn diving, ski diving and surfing very soon. Hopefully I will get to fulfil my desires! I guess it's all of these small things that you learn, now and again, that makes what you are, be it good or bad," she said.
Sayumi (21) says, "I think we all learn new things everyday. But what happens is that most of us are so busy to think about and appreciate these new skills, and most often those new things we learn are forgotten with time and are unfortunately not utilized in the future."
But why do we need to learn new things or skills? After all, it's much easier and comfortable to keep doing the same things and keeping to a familiar road.
Learning new things would bring about a change in your routine, which is most often uncomfortable. But learning new things helps us to find new meaning in life and give us increased purpose. It also helps us to define our goals and achieve the full potential within us. And of course learning new things is interesting too… Think about it!
Teach yourself!
Today's fast-paced life requires us to learn new things in order to adapt to the changes in society and in the corporate world. It's by learning new things that you will be able to maintain your status quo, and in a case of crisis, be able to cope with the situation, and maybe try some different techniques to survive.
Here's a potential list of things that anyone can put on their list of "Learning anew."
Learn a new language
Learning a new language has always been a great way to connect with the world. Mastering a new language is often not easy, but it's not impossible either. Of course there's no need for you to learn its entire grammatical constitution in order to mingle with people of a different culture. Once you know how to speak the language, you have crossed the border.
Increase and expand on your computer skills
We all know that there's no life without computers in this generation. Even if you have no plans of in depth learning of computer application or the digital world, you may need to know some basic changes happening in the computer world. It will not only be an interesting hobby and an opportunity to meet new friends, but will also help you in the hunt for prospective jobs.
Try a new sport or physical activity
You could just start with jogging or a new form of exercise, which will allow you to explore and discover aspects of yourself you never thought you had. Activities such as hiking, running and surfing may even give you a reason to travel.
Seek career development opportunities
Getting either a degree or a post-grad in any field (most often in a field that interests you), will help you climb the corporate ladder. If you are currently working, you can study via distance learning courses and maybe do some extra reading.