Travel
Diverse beauty in heart of Europe
By M. Ismeth
Whether you relax beneath a palm tree or climb a mountaintop, whether you recharge your batteries in a spa or view exhibits at a museum, whether you stroll through quiet lanes, burn calories on a biking tour or savour the delicacies offered at the many hotels, restaurants or bistros -Switzerland has everything it takes to make a holiday.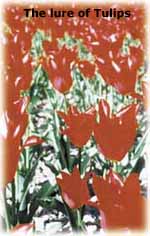 Forty one thousand three hundred (41,300) square kilometres of glacier, rock, pasture land, forests, fields, lakes, towns and cities make up this colourful, varied nation in the heart of Europe. It has four cultures and languages, untold dialects and regional cuisines. A country at times as rough as its mountains, but always hospitable.
Switzerland's transport system makes getting there an experience you will always remember and treasure. Sips, buses and a network of 600 mountain railways will take visitors to any destination safely and comfortably. Clock-like precision is the word one can use seeing buses coming to the various starting points in Geneva. There are no conductors like in Sri Lanka, only ticket slots at every bus-stop, where the passenger has to insert the fare and get a ticket.
A word on the pedestrian crossings in Geneva — no one, not even the pets with their masters will dare cross the road when the light is red, unlike the traffic and pedestrian chaos in Sri Lanka. And motorists, even in their flashy Ferraris, BMWs, Porsches and all types of mobikes observe the rules rigidly. And believe it or not there isn't a single pothole on the roads.
Be it road rules or preserving greenery, Switzerland seems to abide by them meticulously. Geneva has so many parks that one cannot count them - along the Lake is also the world's longest park bench. The lush green parks are a treat for the eyes and a stroll there seems like walking on a two-inch thick green carpet.
Summer in Switzerland and the vineyards, apple orchards and pear plantations have begun to bear fruit. The roses too are in bloom bringing a profusion of colour to the countryside. And of course, those lovely tulips — not only the famous yellow ones but in various shades and colours. Morge, 50 km from Geneva has its tulip festival from mid-April to May 15, but as summer advances the tulips fade away and give room to the roses till autumn.
The well-known "City of Peace", Geneva, has about 400,000 inhabitants and its international flavour is assured by the fact that one-third of its population comes from 157 nations. Today, Geneva houses 200 government and non-governmental organizations including the office of the United Nations to which 150 diplomatic missions are accredited, the Red Cross and the Red Crescent.
Geneva's reputation as a congress centre goes well beyond its status as an international city. With more than 200 meeting halls, including some which can accommodate up to 10,000 people, it hosts hundreds of conferences and exhibitions every year.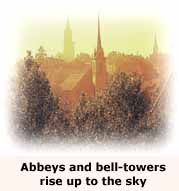 Lake Leman in Geneva is a tourist attraction by itself with the Jet d'Eau, a fountain, which operates from March 15 to October 15, except on windy days. Its height is 140 m. flow 500 litres per second and speed 200 kmh.
The wonderful 300-km electric trainride from Geneva to Zurich has just four stops and takes only three hours. The passing scene is indescribable. About 60 kms from Zurich is Schaffhausen where the beautiful Rhein Falls are. It is 150 metres in width, 23 metres in height, 13 metres in depth and is supposed to be 14,000 years old.
Another unforgettable romantic city is Luzern, 35 kms from Zurich, with other worthwhile visits being Montreau where the Chateau de Chillon is (on the way you pass the Olympic headquarters) and the museum in Lausanne. Montreau is where celebrities go for plastic surgery, casinos and nightclubs. Hollywood actor Richard Burton had a villa in Geneva and is buried there, while comedian Charlie Chaplin too made his home in Switzerland and his statue adorns Vevey.
What is etched in any visitor's mind is the countryside around Geneva. Like islands in a sea of green, yellow and russet fields, market towns and villages dot the countryside, nestling among hills and woods. Abbeys and bell-towers stand proudly against the sky.
Lakes, hills and mountains reflect smooth and rocky contours. The people are as diverse as the geography, broad of spirit, yet firmly wedded to the fertile soil, unflinching like the mountains that surround them. Confiding and welcoming, they are proud of their rich diversity yet curious to know others.
For all the glory and beauty that is Geneva, this writer can only say - to Geneva with love.