Tickles on the web
I'm cracking up. There are tears in my eyes, and I'm beginning to wheeze. We've just finished with the fake racoon, the mad rabbit from Texas and the little pug dog that sounds like something out of Alien Vs Predator. As the next clip starts it has the most unimaginably fantastic, versatile chair ever, in it – I know I've finally succumbed. Web 2.0 has got me.
They say – "Web 2.0" – and you think they're talking about some snazzy new software. But the 'new' web is really something else; it's a loud, noisy revolution, powered by millions upon millions of people. Their contributions, covering everything from songs about heartbreak and pimples, raw video from war zones, excruciatingly embarrassing moments you'd think they want to forget, disgusting pets, strange relatives, and what the senator really said, are changing the way you and I see the world. It seems like there's a new website every minute and it's downright impossible to keep track of 'em all. Can't find the time to really dive in? Here are a couple of sites worth scoping out, if you haven't already.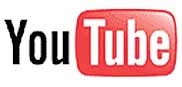 You tube:
Be warned, this place is addictive. Essentially, YouTube allows people to view, share, and comment on each other's videos. It started out as a personal video sharing service, but it has now taken on a roaring, rampaging, life of its own. On an average day, people will watch 70 million videos on this site! What makes YouTube so cool? Well, for starters, it's history in the making. Impossible to imagine a few years ago, YouTube and sites like it, boast simply staggering potential. Besides, they're amazing fun.
Having started with a single video of a trip to the zoo in April of last year, YouTube now airs over a 100 million videos – and its users add 70,000 more – every day. You can find just about anything here: movie/ TV clips, music videos, as well as 'amateur content' such as videoblogging and short original videos. It's the last that are perhaps most interesting.
After a little bit of browsing showcases of stand up comedian, chefs, dancers, diaryists and interminable guitar solos, you're left wondering, who are these people really? Who comes home after a hard days work, sits down and says, "Hey, you know what? I'm not going to watch the SuperBowl on T.V today. What I'm going to do is film myself doing that hilarious robot dance!" Who has that kind of passion and energy?
Apparently, just about everybody does. What a nice surprise this is turning out to be.
Web address: http://www.youtube.com/
Also worth checking out: Metacafe, Revver and Blip.TV
del.icio.us:
del.icio.us is a collection of favourites – yours and everyone else's. You can use del.icio.us to keep links to your favourite articles, blogs, music, reviews, recipes, and more, and access them from any computer on the web. You can also share these favourites with friends, family, co-workers, and the del.icio.us community at large.
The great thing about this site is that everything on del.icio.us is someone's favourite – they've already done the hard work of finding it and you can now sit back and enjoy the benefits. Looking for the best sites featuring Zulu warriors, or Italian cooking? Want in on the latest technology or where you can get the best prices on airplane tickets?
del.icio.us has it all. All you need is a browser and an internet connection.
Web address: http://del.icio.us/
Also worth checking out: Simpy, BlinkList and Furl
Last.fm:
This name is literally music to my ears. Last.fm is an Internet radio station and music recommendation system, and music on Web 2.0 doesn't get better than this. More than ten million times a day, Last.fm users "scrobble" their tracks to the website's servers, helping to collectively build the world's largest social music platform. The site taps the wisdom of the crowds, leveraging each user's musical profile to make personalised recommendations, connect users who share similar tastes, provide custom radio streams, and much more.
Taking it a step further, users are linked together to form groups. This is perhaps the most-used community feature within Last.fm. Last.fm creates user groups between users who share something in common, and then generates a group profile similar to the users' profiles, showing an amalgamated set of data and charting the group's overall tastes. Last.fm also boasts some pretty cool charts. Several different charts are available, including Top Artists, Top Tracks, and Top Albums, as well as Weekly Top Artists and Weekly Top Tracks.
"It's never been this easy to share your taste and discover new music. Welcome to the social music revolution."
Turn it up.
Web address: http://www.last.fm/
Also worth checking out: Pandora, Amarok and Shell.FM
Digg:
Any techies here? This one's for you. Here is where you, yes you, get to decide what's news. Digg is a community-based news website with an emphasis on technology and science articles. It combines social bookmarking, blogging, and syndication with a form of non-hierarchical, democratic editorial control.
News stories and websites are submitted by users, and then promoted to the front page through a user-based ranking system. Once a story has received enough "diggs," it appears on Digg's front page.
News is broken into the following categories: Technology, Science, World and Business, Video, Entertainment, Gaming, with sub-categories.
Sites like this are being touted as the future of news, and the most disruptive force to mainstream media since blogs.
Here's to finding out our own truths.
Web address: http://digg.com/
Also worth checking out: Fark.com, Reddit and Slashdot
Technorati:
What Google does for the web at large, Technorati does for blogs. Currently the engine tracks 66.6 million blogs and is the recognized authority on what's happening on the World Live Web right now.. It searches and organizes blogs as well as other forms of what are increasingly referred to as "citizen media." That means you and I and all the videos, photos and stray thoughts we're uploading onto the web.
Blogs, in particular, are amazingly powerful because they allow millions of people to easily publish and share their ideas, and millions more to read and respond. Technorati makes this process way easier, rapidly indexing tens of thousands of updates every hour, and monitoring the live communities and the conversations they foster. No small task this.
According to Technorati data, there are over 175,000 new blogs (that's just blogs) every day. Bloggers update their blogs regularly to the tune of over 1.6 million posts per day, or over 18 updates a second. Obviously, we could use a little help with who's saying what, right now.
Web address: http://technorati.com/
Also worth checking out: DayPop