Lanka not desperate for IMF help: ASJ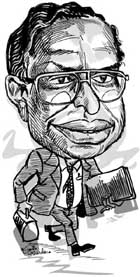 Central Bank Governor A.S. Jayawardena says the country is not "desperate" to seek assistance from the International Monetary Fund (IMF) through a special facility, which would require far-reaching public sector reforms under a cost-cutting exercise. "We don't have a crisis problem now, as far as our finances are concerned. We have five months worth of imports in foreign reserves," he said. The full text of a 'The Sunday Times' interview with the governor:
By Feizal Samath
Q: What is the GDP growth expected this year? The Central Bank had said earlier that 5-6 percent growth was expected?
A: Our growth could be about 4.5 pct because there has been a slowdown in the fourth quarter of this year.
Q:In what sectors, what areas?
A: There have been some problems in garment exports.
Q:Is it to do with quotas or the external environment?
A:Non-quota garments are still moving but the world economy has slowed down and next year there is going to be a further slowdown.
The big economies like the United States and Europe have failed and there are no signs of improvement from Russia, Indonesia and other big=problem countries.
So there is a general feeling that it is better to set your sights a little lower than what you expect. If we can achieve five percent next year it would be a tremendous achievement.
Q: What are the sectors that have been affected? What about agriculture?
A: Agriculture was okay though rubber and coconut continued to perform negatively. Tea performed well in the first half of the year.
The Russian crisis impacted on tea but was not a major setback because some of the top export firms were not affected at all.Garment exports have slowed down.
It is growing but at a slower pace.
Normally September -October is a period when we have high exports for the season but there has been a slowdown.
Q:What about foreign remittances?
A:Remittances are rising every year. But we should not be over-confident of this sector.
There is a recession of sorts in the oil producing countries other than Dubai because oil prices have come down to nine US dollars (per barrel), which is quite a sharp drop.
Q:Have earning capacities in the Middle East also dropped?
A:There may have been some decline in incomes but it is unlikely that people there would give up their domestic aides.
My feeling is that they may cut down on other luxury expenses, so it would not seriously affect the remittance market.
Furthermore, there are also remittances from Singapore, Hong Kong, Korea and many other categories of workers.
Q:Problems in Iraq? Any economic impact on Sri Lanka?
A:We don't have any trade with Iraq now and the recent tea-for-oil deal, by a Sri Lankan government delegation, is unlikely to happen now with the problems there.
Q:Any devaluation in the offing?
A:No. It is creditable that Sri Lanka is showing four to five percent export growth when many countries are faced with negative growth.
Devaluation is not the best way to overcome a slump in exports because exports may not move for many other reasons. International markets have taken a beating.
Devaluation can hurt garments exports, since 80 percent of the raw material is imported. In an import-export economy, it does not help very much to move the currency.
We must try and survive through this difficult period.
Q:Sri Lanka appeared to be insulated from the East Asian crisis earlier this year but has that changed?
A:Even now we are not much affected basically because we don't have short-term borrowings.
Our short-term borrowings are less than 12 percent of what?.
Since the capital account is not free, speculative currency does not come into the country. This keeps speculators out of our market.
One company took us to courts because we didn't allow them to borrow foreign currency. Fortunately the courts held with us.
(The governor declines to give the name of the firm).
The government has been adopting careful and prudent economic policies. It could have gone on a spending spree for the elections, in the last budget but it didn't do so because it wants to bring down the budget deficit.
It is very easy to give jobs to another 100,000-200,000 people and create problems for the future generation, but the goverment doesn't want that to happen.
Q:The budget deficit has been criticised by the IMF representative?
A: He is perfectly entitled to his views but I disagree with him. What he says is that the government may not be able to bring down the budget deficit to six percent next year as expected, because revenue is overstated and expenditure is understated.
The bone of contention is defence spending. Now, he could be right and I could be wrong or I could be right and he could be wrong.
That is something, which is indeterminate. It is not a simple solution. It is not a sharp trick to show better figures.
The government entered into discussions with the military establishment and agreed on these figures, after a lot of cuts.
But of would have to bring in a replacement. It is not a contrived figure.
In the case of revenue, he wants to know how it could increase since GST earnings were below expectations last year.
GST revenue last year was only for part of the year.
I cannot vouch for this, but the Treasury has assured us that, having made a careful estimate, it is possible to get additional revenues from GST. However it they don't get it they may have to increase some taxes.
Q:What is the position with regard to foreign aid and foreign borrowings?
A: We get foreign aid, to bridge the budget deficit. Now we more or less go to the international capital markets, once a year for small amounts like 50 million or 100 million US dollars. We have allowed, the DFCC, NDB or any other bank to go to international capital markets to borrow upto 100 million dollars.
Sri Lanka is gradually reaching middle income country status and we would soon be going above1,000 US dollars in per capita income. This would not happen automatically but we may come under pressure, if we are not eligible to concessional aid available for below middle-income countries. If that is so, we need to be known in the international market because we have never been in this market. We will go for small borrowings to repay domestic debt and thereby create savings in the budget through interest costs payments. We could channel these savings into infrastructure development.
Q:Any more borrowings this year?
A:The last one was when the DFCC floated a US $ 65 million issue which was very successful, and that money is in the market. Next year we might issue Sri Lanka's first bond, towards the end of the year when the markets get better. We may also seek new credit lines from the World Bank and the IMF.
Q:What about Enhanced Structural Adjustment Facility (ESAF)?
A:To be eligible for this IMF facility, we must prepare a policy programme. There are several areas where the government has to take decisions on this - public sector and pension reforms. The government is working on this. However, public sector and pension reforms are long term strategies. These are structural reforms - classic strucural reforms.
These can't be done overnight. You can't just cut present salaries and benefits of government servants. We have a strong public service and we should not treat them badly by cutting salaries. On the contrary they are underpaid and may be in need of some enhancement. You can do it in the future by reducing expenditure and re-train and re-deploy people.
Q:Is Sri Lanka desperate for an ESAF facility?
A:We don't have a crisis problem now. We have fore-ign reserves totalling 2.5 billion dollars, which can account for five months of imports. We can't go for emergency aid without a re-forms programme, and there is no urgent need for one.
Q:Why not a dialogue with the public service to arrive at a consensus on pension reforms?
A:There is one. There is a unit in the presidential secretariat working on that, discussing with government service organisations. I don't know whether it has started but it will take place. I don'think the government wants to force pension reforms on the public service. If you do his you would lose all the goodwill in your public service.
Q:What are the reforms?
A:You have to fund the public service and make it more efficient. There are some departments, for example, which we don't need. They are redundant in today's context. There is some staff in transport boards who don't have work but are kept in office and paid. Similarly there is staff of plantation corporations who are paid but don't have work. They should be offered alternative opportunities for some other work.
This is a complex operation but we need to do it. There is no retrenchment, only voluntary retirement or re-deployment with fresh training. No country has had public sector reforms without consulting the people themselves. They are doing a tremendous service. Look at the armed forces, the police. They are also the public sector. A time will come when, with the war over, we would need to re-deploy the armed forces. That would be another major phase of reforms.
Q:What are the fiscal deficit targets?
A:The government says this year's deficit is 7.5 percent while it hopes to maintain a deficit of six percent next year.
Q:Rate of Inflation?
A:We estimate this year to end at nine percent according to the Colombo Consumer Price Index.
Q:Prospects for 1999?
A: I feel that the prediction that the whole world will be in recession next year, may not happen because we are already in recession. The Japanese economy is in the process of revival and could add to a slight global turnaround. To get our five percent growth next year, we must do well in tea, which we should be able to maintain. Garment quotas are expected to pickup. So would tourism, diamonds and jewellery, and other diversified exports like vegetables, foliage, software and data processing. Inflation is expected to be down seven percent next year.
---
Milanka's debut tomorrow
The sensitive price index (SPI) bows down to give way to its successor the "Milanka price index' (MPI) from the first day of trading in the new year.

The base index was set at 1000 points as at 31st December 1998. It is said to mirror the changes in the all share price index (ASPI) and the issue of liquidity has also been addressed in its construction. The MPI is not a blue chip index, but based on the companies size and liquidity. Size has been measured by market capitalisation as at 30th June 1999. Liquidity has been determined by the number of trades executed over the period January to June 1998 and the trading value (over January to June '98) as a percentage of the average market capitalisation as at 1st June 31st March and 30th June 1998.

The Milanka price index is comprised of 25 companies representing 7 sectors. The index represents over 10 percent of the listed companies and account for over 50 percent of he total market capitalisation of the CSE.

The Milanka price index will be revised annually or more frequently in the event of contingencies such as a delisting.

The Milanka promises to overcome the shortcomings of the SPI which was introduced in March 1987 to identify the general direction of the price movement of the blue chip companies.
---
Lanka's best buys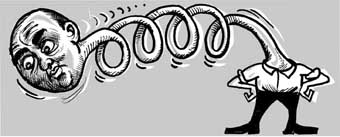 When the going gets tough in Sri Lanka, what do stockbrokers recommend? Is it banking and finance, conglomerates or hotels sector? These companies also share a number of common traits like healthy cash flows, low gearing, healthy P/E ratios and dominant market share. With the ASPI at 597.3 and the SPI at and 923 the market remains at one of its lowest levels. With several blue chips available at knock down prices, the market holds good long-term value. Given the present economic conditions and prevailing uncertainty, the market is not expected to record significant gains in the near-term. Of particular concern are the weak Q4 earnings - hurt by the downturn in the plantation sector and overall slowdown in the economy - and the emerging political scenario. The overhang will be caused by the forthcoming North Western provincial council elections which are likely to be followed by elections to three other provinces that were postponed under emergency regulations late last year. With the Colombo bourse taking a beating in 1997, The Sunday Times Business asked Colombo's leading stockbrokers to stick their necks out to name the five companies that are likely to do well in the coming months.
Asia Security
Aitken Spence (Rs. 106.50)
• Driven by rising tourism earnings fresh contribution from plantation associates and interest income on funds raised via the international placement of equity, we expect SPEN's net profit to grow by a strong 55% in FY99 to Rs. 257 mn and a further 38% to Rs. 356 mn in FY00. EPS is projected to grow 28% in FY99 and a further 23% in FY00 (due to the dilution effect), well ahead of the market average and rival conglomerates.
This puts the share on a price to growth of only 0.35X. ROE is expected to continue to improve from 7.2% in FY98 to 8.7% in FY99 and 10% in FY00.
The share is supported by a book value of Rs. 121 per share and NAV of over Rs. 140. Consequently the share is trading at a steep 19% discount to book value and 30% below NAV.
Following the equity infusion SPEN's gearing is forecast to halve and continue to improve as group cash generation improves. SPEN's exposure to the volatile Sri Lankan tourism industry has been reduced considerably with the acquisition and expansion of two hotels in the burgeoning Maldivian leisure market.
This should improve further with the acquisition of a third Maldivian hotel in 2H00. Given the improving risk-return profile of the company we expect continuing share price out-performance and reiterate our BUY recommendation.
Sampath Bank (Rs. 49.25)
The star of the domestic banking sector Volume growth in advances and higher non-interest income to compensate for margin erosion Conservative provisioning understates actual profits Sector high ROA (1.9%) and ROE (24.4%) Solid value on 4.3X 1999E earnings
ACL Cables (Rs. 76.00)
Largest manufacturer of electric cables in the country FY99 earnings to benefit from completion of Rs. 600 mn high margin CEB contract Beneficiary of low raw material prices (copper, aluminium) and reduced corporate tax rate Excellent value on just 3.4X FY99E earnings
Lanka Lubricants (Rs. 62.75)
• Enjoys monopoly on lubricant manufacture in Sri Lanka until 2004
• Earnings boosted by record low base oil price
• Nine month earnings up 103% to Rs. 410 mn
• Benefiting from lower corporate/turnover taxes
• Outstanding value on just 2.9X 1999E earnings
Colombo Dockyard (Rs. 19.50)
• Sri Lanka's leading ship repairer/builder
• Nine month earnings up 129% to Rs. 245 mn
• Future earnings to be driven by increased ship building revenues and absence of goodwill write-offs
• Bargain buy on just 2.4X 1999E earnings
CT Smith Stock Brokers (Pvt.) Ltd.
Lanka Lubricants (Rs. 62.75)
Strong management, brand equity and unrivalled distribution channels (sole rights to all CPC outlets islandwide until 2004) should enable LLL to maintain its strong earnings record. Delayed liberalization of the industry will enhance dominance and drive profit growth.
Boosted by lower raw material prices, we expect earnings in the range of Rs 475m for 1998 and; earnings growth of 65%+.
Sampath Bank (Rs. 49.25)
Driven by increased presence in the corporate sector, growth in its lending portfolio is expected to continue. Conservative lending and cautious expansion will ensure that quality of the portfolio is maintained. Stable margins and lower tax rate will enable the Bank to record steady growth in earnings.
JKH (Rs. 223.00)
Earnings in Q4 FY98/99 and Q1 FY99/00 could weaken due to the change in fortunes of the plantation sector. However, a strong balance sheet, good management and aggressive diversification into the transportation, information technology and commercial banking sectors should see the stock perform well.
Aitken Spence (Rs. 106.50)
A moderate revival in the domestic tourism sector, and a strong inflow from the Maldivian operations and from transportation, will help earnings recover in FY98/99. Expansion into the energy sector is expected during the year. Trading close to its book value, the stock offers strong long-term value.
Tokyo Cement (Rs. 65.50)
Lower raw material prices and tax breaks on the new factory, will improve margins and lower the effective tax rate. This together with a full year of operation with enhanced capacity, should ensure that earnings prospects from FY99/00 are strong.
Ceylon Cold Stores (Rs. 89.00)
Continued cost cutting measures, aggressive marketing, improving margins and lower tax bill, will drive earnings growth.
Colombo Dockyard (Rs. 19.50)
A strong order book in the repair business will keep earnings from its core business steady. Together with increased activity in ship building, earnings and cash flows are expected to be strong. The absence of the Rs. 60 mn goowill write off will result in a further boost to profits.
NDB (Rs. 128.00)
Strong loan growth, consolidation of core businesses, and possible write backs against the provisioning on the equity portfolio, will boost earnings in 1999.
Forbes ABN AMRO
John Keells Holdings (Rs. 223)
Excellent diversification mix with added intrinsic value from pending lucrative projects
Sampath Bank (Rs. 49.25)
Significant discount to sector unwarranted given healthy balance sheet
Lanka Lubricants (Rs. 62.75) Monopoly to produce lubricants, exclusive distribution network and 20% import duty ensures lions share of the market
Balangoda Plantations (Rs. 26.00)
Producers mainly low grown tea which generally enjoy a niche market and a premium price
NDB (Rs. 128.00)
Does not warrant to trade at 0.8x book value and a discount to the sector
Jardine Fleming HNB Securities Ltd.
Sampath Bank (Rs. 49.25):
The bank has a clean loan portfolio. High ROE of about 25% and is sustainable. Price to book is only 1.2x. In terms of IT, Sampath Bank is ahead of the other banks.
A very liquid stock. PE multiples are low at 5.2x for FY12/98 and 4.4x for FY12/99
DFCC (Rs. 148.00):
Bank's ROE will improve by about 300bp as a result of the recent FRN issue. The shares are trading at a discount to book value. Indirect exposure to Commercial Bank and Sampath Bank. Y2K problem will have less of an impact on DFCC.
Exchange risk of foreign currency loans is borne by the government for a fee. Will benefit from future infrastructure projects
Colombo Dockyard (Rs. 19.50):
Offers investors a hedge against currency risk since it earns its income in US$. Gearing levels have come down from 92% in 9M FY12/97 to 65% in 9M FY12/98.
We anticipate that this will be around 50% by end of FY12/98 and interest costs will come down by around 15% Goodwill will be completely written off in FY12/98 and boost FY12/99 profits by around 17% It is a monopoly in dry-dock ship repair and ship building in Sri Lanka. ROE is high at 23.7% as at end FY12/97.
We expect this to be 31.7% for FY12/98.
Lanka Lubricants (Rs. 62.75):
Monopoly producer of lubricants in Sri Lanka and will remain so till Year 2000. Although competition was expected from lubricant imports in 1H FY12/98 this has not occurred
Excellent income stock - we expect dividend yield to be around 16% in FY12/98.
We expect the RoE to be around 46.7% for FY12/98.
With the underwriters for the Offer for Sale starting to sell their stake, stock liquidity should improve. LLUB enjoyed a 103% YoY earnings growth in 9MFY12/98 due to falling crude oil prices and thanks to the non entry of the anticipated competition.
Ceylon Cold Stores (Rs. 89.00)
We are expecting the company's profits to grow by 41% this year mainly spurred by the volume increase in soft drink sales, after the capacity expansion.
The company has also seen significant volume growth in the ice cream business as aggressive advertising by producers has raised consumer awareness of the product.
At the price of Rs 88.50 the stock is trading at a PE of 4.8x for FY3/99 and 4.1x for FY3/00 near the bottom of its trading range in the last two years.
We recommend CCS as a strong growth stock.
John Keels Stock Brokers (Ptv.) Ltd.
NDB (Rs. 128.00):
Steady asset growth and potential for future earnings growth, mainly on account of volume growth via strategies of diversification and expansion, in spite of anticipated decline in profits for FY98.
Lanka Lubricants (Rs. 62.75):
Attractive valuations and relatively high dividend yield makes Lubricants our key pick in the manufacturing sector.
Colombo Dockyards Ltd (Rs. 19.50):
Lower interest charge due to debt repayments, together with profits from shipbuilding to enhance earnings in FY99. In addition, bottomline profitability will improve further in FY99, following the write-off of goodwill in FY98.
Sampath Bank (Rs. 49.25):
Significantly outperforming the 2-year forecast market earnings average of 12.75% at an EPS CAGR of 23%, the counter remains one of the most attractive picks with the highest potential for shareholder value creation in the banking sector.
Aitken Spence (Rs. 106.50): Profits to be enhanced due to considerable savings in interest charge and increased profit contribution from the tourism sector both locally and in the Maldives. Given ASC's high quality portfolio of hotels in and outside Sri Lanka, ASC is an ideal long term investment.
NDBS Stock Brokers
ACL Cables (Rs. 76.00):
Large scale one-off orders by the CEB have boosted profits in 1998 and company EPS will show spectacular growth of FY 99. Profits are likely to fall back as CEB orders come down to more customary levels in 1999-2000.
Nevertheless, low international copper prices together with a likely large dividend payment next year, makes the share an attractive medium term buy.
Commercial Bank (Rs. 120.00)
Provisions and write-off are likely to increase in the short term as the bank is expected to bear some of the damage caused to the tea exporting industry by the Russian currency crisis.
Overall though, at round 17%, posting the highest capital adequacy ratio of all local commercial banks together with the largest network of fully automated branches, the company is well positioned to grow in terms of assets and profitability, and provide a consistent long term increase in shareholder value.
We recommened investors to buy long term on any forthcoming price weakness.
Colombo Dockyards (Rs. 19.50)
Sri Lanka navy boat building contracts will almost double EPS for 1998.
New civil contracts signed for 1999 will be approximately half the value of those obtained in '98, though with the customary increases in the ship repair and servicing business, together with the writing-off an approximately Rs. 60 mn annual goodwill charge, will all contribute towards impressive earnings in 1999.
Ample installed capacity also means that the company could make a large dividend payout in 1999, rather than retain the earnings made in 1998.
Tokyo Cement (Rs. 65.50)
Increased activity in the construction industry, specially in the area of housing has kept demand and prices for cement high.
The company is scheduled to almost double capacity in 1999, and together with the commissioning of its new storage silos by the first or second quarter, earnings will show impressive growth over the next few years.
NDB (Rs. 128.00):
Though earnings have taken a hit in September following larger provisions made on the company's quoted portfolio, long term asset appreciation, together with improved disbursements in the area of leasing, a tier II capital adequacy ratio of 21% and diversification into other areas of the financial sector, all provide the necessary ingredients for providing shareholders with consistent asset and profit growth.
The share is at present trading below book value and is a good medium to long term investment.
---
Exporters against cargo levies
By Asiff Hussein
Exporters have voiced strong concern over the levy of Terminal Handling Charges for export cargo by shipping lines and has called for a total waiver on the charge as demanded by the Fair Trading Commission .

Chairman of the Exporters Association of Sri Lanka, Lyn Fernando said that besides a ban on Terminal Handling Charges which are planned to be increased early this year, exporters have also questioned the right of shipping lines to increase their freight charges to unreasonably high rates and forming cartels with a view to fixing freight rates.

He pointed out that the freight increases proposed for April 1999 represent an increase of over 50 per cent for the US sector and a 30-40 per cent increase for the European sector .

The forming of cartels by shipping lines was another serious problem said Mr. Fernando . He alleged that a number of foreign shipping lines were working in connivance with interested local parties in order to increase freight charges .

He pointed out that such practices were against the national interest and were likely to have disastrous consequences for the export industry .

The export industry has already suffered significantly due to such activities, he said. Export statistics for January - September 1998 reveal that a growth rate of only 4.39 per cent was achieved while the growth rate for the same period year the previous year was 14.59 per cent .

Mr. Fernando observed that the entry of foreign shipping lines into the country in 1994 has had disastrous consequences to the local export industry .

He explained that unlike the pre-1994 period when foreign lines were allowed to operate only through their agents, many foreign shippers who are stationed locally were in a position to pressurize their local agents to do their bidding including unfair price hikes

In view of the strong concerns voiced by the export sector in this connection, the Secretary to the President, K.Balapatabendi has come up with some proposals to provide immediate relief to the export trade as an interim measure .

As a result, the Ceylon Association of Ships' Agents(CASA) members have been instructed to strongly advice their principals to refrain from imposing any increase to the present Terminal Handling Charges .

The export sector has also been requested to forward details of the commodities which are being most seriously affected with a view to negotiating promotional / concessionary freight rates with the shipping lines .