It was all for the children
Christmas time is a special time for children. But many of them - some orphans and others from single parent families, don't even know the difference between one day and the next due to the dire circumstances they are placed in.

British Airways, the Trans Asia Hotel and the Lions Club of Thimbirigasyaya jointly organised a Christmas Party for underprivileged children recently.

Held at the Trans Asia Hotel, the party provided these young children with a lot of fun, and plenty of gifts from Santa Clause.

The highlight of the evening was the lighting of the Trans Asia Christmas Tree.

---
Rohan & Ashan team up
Lankan-born performers to treat audiences in Colombo and Kandy

Lankan audiences will have a rare opportunity to hear a Duo Recital by two renowned Sri Lankan-born musicians: Rohan De Silva (piano) and Ashan Pillai (viola) on Sunday January 10 at 7.00 p.m. in the Hilton Ballroom. The programme will include works for viola and piano by Brahms, Gavin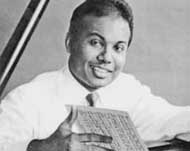 Bryars, Kriesler and Chopin. Tickets at Rs. 500/-, 300/- and 100/- are now on sale at the Hilton's Hospitality desk.
The duo will also give a recital at the Mahaweli Reach Hotel, Kandy on Friday January 8 at 6.30 p.m. Tickets at Rs. 200/- & 100/- are now on sale at both the Mahaweli Reach Hotel and at the British Council, Kandy.
A master class for piano & a workshop for strings will be conducted by Rohan de Silva and Ashan Pillai at 2.30 p.m. and 5 p.m. respectively on Saturday January 9 in the British Council hall, Colombo. The master class for piano is for advanced students (Diploma level) with teachers sitting in as observers. The workshop for string players (violinists, cellists and violists) is limited to 20 participants. The registration fee of Rs. 100/- must be paid at the Cultural Affairs Office of the British Council on or after 4th January 1999. Delmege Forsythe & Company Ltd. in association with The British Council, Hilton Colombo and TNL Radio are the sponsors.

---
Take me to Bopathella
By Wathsala Mendis and Udena.R.Attygalle
Rudolph, Comet, Blixen and the rest of Santa's reindeer are on their way back to the North Pole but with the New Year just upon us, we all have wishes and dreams aplenty, of hopes that 1999 will bring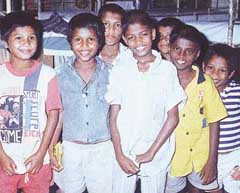 each of us.

This is the season of believing. The time when young ones, some rich, some poor all, hopefully wait for their wishes to come true.

The Sunday Times spoke to a few of the young ones to discover what they wanted for the New Year.

Our first stop was the trendy Crescat Boulevard shopping mall in Colpetty. The children we spoke to were all very busy shopping for Christmas and the New Year with their parents.

Shazeed (7) and Naushad Minzer (10) are two brothers who want practically the same things. Stamp albums, toy figures, Disney characters, and Batman comics topped teir lists.

Ishara Pathirage and her cousin Shivanthi Mahanama, both 12 years old, were helping out at their Aunt's shop. This twosome were also identical in their wishes. Clothes from Odel, jewellery from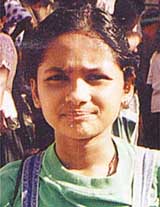 Stone 'N String, and books from Vijitha Yapa were the things they wished for.
Taking a stroll along the jam-packed lobby was four-year-old Sahan Gamage, clinging to his Grandpa's hand and staring with open-mouthed wonder at the goodies available for kids. But surprisingly all he wanted for the New Year were exercise books.
Imanthi Mayakaduwa, another four-year-old, was having a rollicking good time with her parents when we caught up with her. As she was busy running around looking for toys, her mother spoke to us on her behalf. "She's asking for a pair of roller-skates." And she being their only child, there's no doubt that the parents would be too happy to indulge with her wish.
A Barbie doll, a Lion King book, a car set, and a pencil box topped the New Year wish list of Anukshi Pamunuwa (7) of Mauseaus College, again an only child.
Thshaniya, an eight-year-old from Holy Family Convent, was among the luckier ones. She had already got her Christmas presents, a doll house from her Mom and a computer from her Dad. What's more could she possibly ask for? "A Barbie doll and some soft toys, maybe."
Hanging around the House of Fashion, another favourite haunt of Colombo shoppers, we ran into Dulanga Perera who had rather an unusual New Year wish for a 12-year-old. "I would like the world to be a peaceful place," she said voicing the opinion of many a Sri Lankan.
Thirteen-year-old Pasan Kumarasinghe of Elizabeth Moir School seemed to be quite content with his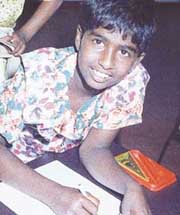 Christmas gift, a bike. Talking about his not so fortunate counterparts, he said, "they're missing out on a lot of fun."
Next we went to the "Vajira Home" for the orphaned in Pitakotte, where 375 children - most of them from the war-ravaged North and East- are housed. Little did we know what was in store for us.
Manoj Premalal's story was extremely sad. He had been found by the Army as a five-month-old baby in the jungles of Vavuniya, wedged between the branches of a tree. His right hip was broken and required two operations. He, together with his twin brother Mahesh, have found happier times at the Home, though the trauma has left Manoj a little slow, mentally. All he wanted for the New Year were some toys for himself and his brother.
Samanthi doesn't even know her age. When as a four-year-old she was brought to the home, she had been working as a servant. Her body still carries the scars and burns that were caused during those best-forgotten times. Though extremely quiet, she found enough courage to say that she wanted a "swing" for the New Year.Shammi Srimal, fiddling with a tattered doll, smiled innocently when confronted with the question. "I want some exercise books, a pencil, and an eraser," he whispered cuddling the shabby dog.
For 12-year-old Buddhika Nishantha, a bat and a ball to play cricket will be more than enough. "I want to play like Jayasuriya," he said bubbling with enthusiasm.
One hundred children from the orphanage had been hosted to a Christmas party by Union Bank the previous day. The kids were thrilled that they got to meet their cricketing hero Sanath and were actually able to speak to him. "Santa gave us gifts. We saw Colombo... the huge buildings, the parliament. There was a big bear and we played with him," was all we could gather as each one of them tried to speak one above the other in their excitement.
Fathima (12) was drawing a New Year card to be sent to one of the sponsors of the Home. Her New Year wish was no different from that of any other girl her age, a big doll. On second thoughts she looked up from her work and pleaded in an almost inaudible voice, "Take me to Bopathella."
As much as we wanted to spend some more time with them, listening to their pleas and wishes, time had caught up with us. They all bid us farewell, asking us to visit them again sometime. It was at this point that little Thilini thought it was OK to speak up. She came running after us, "Akke, Akke, mata valan set ekkak genath denna," (Please bring me a set of cooking pots) which almost left us speechless. Obviously they thought that we were going to grant them all their wishes for the New Year.
Last of all we were shown this tiny bundle of joy, barely two weeks old, found abandoned in a bus stop. Though unable to speak, one look at her innocent smiling face and it wasn't hard to guess her wish. She yearned for the warmth and love only her mother could give.
Like flowers in bloom yearn for the sun, children no matter who they are or where they live, yearn for the same things we did when we were stumbling along the path of life. Love, kindness, and a caring and helping hand to steady their step is what their hearts call out for. Isn't it to us that they call?