Nano technology to save fuel consumption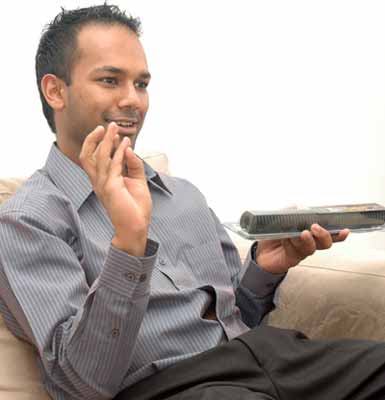 Roshan Rajasinghe Pic by Saman Kariyawasam
Nano Technology (Pvt) Ltd has introduced the Nano Fuel Saver, described as the 'Ultimate Solution for Fuel Saving', to Sri Lanka which can reduce 20% of the fuel consumtion of vehicles.
This in turn would reduce 20% of Sri Lanka's fuel expenditure, the company, which has its main offices in Australia and New Zealand, said.
The Fuel Saver is manufactured in Taiwan. "The product costs around Rs. 4500 though it is worth several times more than that. We reduced the price because we are introducing a totally new product and people are free to experiment it and reject it as we give a guarantee as well," Roshan Rajasinghe, Managing Director of the Nano Technology (Pvt) Limited said.
The Fuel Saver is fixed outside the engine and heats the oil molecules that goes into the engine, making the molecules smaller so that its interaction with the air becomes more efficient. "The overall result is more complete combustion. More of the fuel is used for powering the car, and less is lost as harmful emissions as carbon monoxide", he added. Nano technology which gives effective results in medicine, health care and in automobiles and etc. has successfully contributed in reducing oil wastage as well, he said.
He added that as a multi national company, they have the capability to bring experts on the field into the country and manufacture these products here.