Of pink carnations, flowers and good energy
Feng Shui is an ancient Oriental method of dividing good and bad forces, which is gaining popularity worldwide.
Flowers are very special Feng Shui enhancers. It could be a simple floral decoration in our home,office or a nice bouquet for someone special. It could all be enhanced with the right colours and combination of flowers.
In Feng Shui, living flowers and plants play a big role in harnessing or altering this beneficial energy, or chi.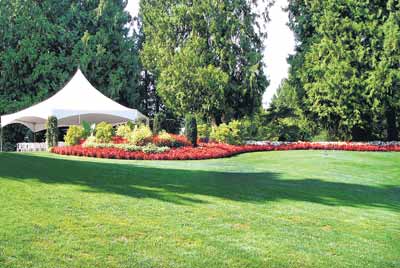 Flowers have meanings and are silent communicators of our feelings. We are aware that roses symbolize love and desire, but flowers like carnations especially the pink carnations are excellent Feng Shui. Carnations represent admiration in general whereas pink carnations represent admiration, regard, Peace, love and sincerity. A white vase with red or pink fresh flowers on the bedside table will bring more romance into your life. If you wish to communicate to someone whom you admire, respect and care a floral bouquet of pink and white carnation not only communicates this but even patches up whatever irritants or obstacles existed in a relationship. Pink is not only for admiration but brings in true love and enhances the relationship luck. In Feng Shui pink represents the earth energy and also signifies the Southwest sector which relates to marriage, love and relationships. If you are unable to place flowers in a bedroom displaying colours of pink in the form of décor, furnishings or wall colors would be more appropriate.
Red is the color for passion so anthoriums are excellent but if you wish to communicate your feelings of appreciation and respect anthoriums with pink carnations is the right combinations as this also bring good luck in your relationships. Yellow flowers represent the energy of friendship and connectedness so chrysanthemums, dahlias and lilies are the right choice.
Purple brings spiritual energy and serenity so orchids are wonderful. Sunflowers symbolize devotion, lily is a compliment of one's beauty and the iris shows admiration of one's wisdom.
Flowers hold a special significance at Chinese New Year.
Three of the most commonly purchased flowers are blossoms, kumquat tree and peony flowers. Blossoms symbolize life, growth and prosperity. Peach blossoms are the most auspicious because in Chinese culture the peach is a symbol of long life and is regarded as the strongest defence against evil.
The kumquat tree symbolizes gold, wealth, unity and perfection. The peony is called the "flower of riches and honour" in Chinese. It is the symbol of love and affection, as well as being a symbol for feminine beauty. The bright red peony is particularly auspicious, bringing with it luck and good fortune.
Fresh cut flowers attract a lot of positive romance energy. But as they wilt they should be discarded. To prolong the life of your flowers, change the water often, keep them away from the television set and other electrical devices because these tend to dry out flowers prematurely also shield them from direct sunlight and drafts. Live plants that flower also bring lots of good romance energy to the bedroom. They also give off life-sustaining oxygen to help you rest and recuperate.
Placing fresh flowers in the living rooms with a combination of the appropriate colours and purifying the air with the right fragrance or incense ushers in the right Feng Shui for enhancing the marriage luck.
Email :- fengshui@fengshuiserver.com