The funeral of Veerasamy Thiruvengadam Velupillai (86), the father of Velupillai Prabhakaran will take place in his hometown of Valvettiturai today.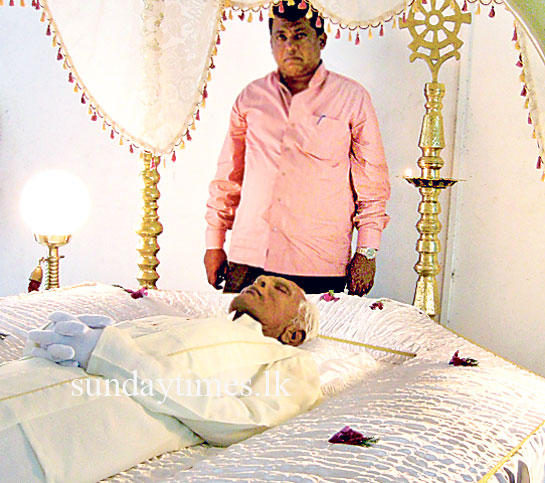 The body of Prabhakaran's father lying at a funeral parlour in Homagama. Paying his respects is Parliamentarian Sivajilingam. Pic. by Athula Devapriya
Veerasamy died after a brief illness on Thursday. His body was handed over to TNA Parliamentarian and Presidential candidate K.Sivajilingam who is also a relative of the dead man.
Prabhakaran's mother, who along with her late husband had been under protective custody since May last year after fleeing the fighting in the North, was allowed to accompany the body to Valvettiturai.