Indian High Commissioner visits ITC One Colombo
The US$ 400 million+ ITC One Colombo project welcomed the High Commissioner of India to Sri Lanka, H.E. Gopal Baglay at ITC's iconic project at the Galle Face known as ITC One Colombo. The High Commissioner was apprised of the progress of the development by the project team in the presence of Mr. Nakul Anand, Executive Director ITC Ltd. and Chairman WelcomHotels Lanka Pvt. Ltd. and Mr. Anil Chadha, Divisional Chief Executive ITC's Hotel business.
This landmark project is being developed by WelcomHotels Lanka (Private) Limited, a wholly owned subsidiary of ITC Limited, one of India's foremost private sector companies with interests in Fast Moving Consumer Goods, Hotels, Paperboards and Packaging, Agri Business, and Information Technology. The development comprises the majestic 50 storey Sapphire Residences tower and the adjacent 30 storey five-star ITC Hotel connected by the spectacular Ahasa One Sky Bridge at the 19th to 21st level. It blends contemporary architecture, sustainability centric design, cutting-edge technology, and meticulous craftsmanship, to create a truly iconic development.
During the visit, His Excellency was introduced to various facets of the development, including some of its most innovative features, several of which are firsts in Sri Lanka such as the Ahasa One Sky Bridge, the roof top Helipad, and the energy efficient and superior design features in the state-of-the-art development. The project is on course for completion by 3rd quarter of 2023.
"Despite well-known challenges, I am pleased to see the impressive progress that has been achieved so far. The attention to detail and the use of latest technology is evident even at this stage. It is easy to envisage that this project will soon turn into an iconic landmark that sets new standards in this sector in Sri Lanka," commented High Commissioner Gopal Baglay. He added "India is keen to encourage investment based growth in Sri Lanka that is sustainable and mutually beneficial in the long run. This project is another instance of the faith and conviction shown by Indian investors in the strength and resilience of Sri Lankan economy."
ITC Hotels is globally renowned for pioneering the concept of 'Responsible Luxury' in all its super-premium luxury hotels, which are LEED® Platinum rated, thereby making it the greenest luxury hotel chain in the world. Sapphire Residences aligns with this approach, and it has already achieved the prestigious LEED BD+C pre-certification at the highest Platinum level (in core shell & development). The ITC Hotel is also being designed to achieve the LEED platinum certification on completion.
Subi George, Managing Director, WelcomHotels Lanka, observed, "Although Sri Lanka has faced numerous challenges in recent times, we have remained totally committed to our investment. Indeed, my team and I are proud of the remarkable progress with the project and, on behalf of the company, I would like to convey my appreciation to the Indian High Commissioner and his team for visiting us today. In addition, I would like to thank the Sri Lankan authorities who have given us a lot of support through these challenging times, helping us to keep the project moving forward. I look forward to their continued support as we all work tirelessly to complete the project."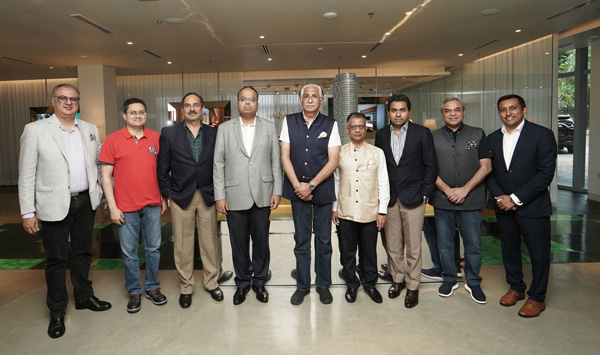 The visit to the ITC One Colombo Development. Image includes H.E. Gopal Bagley, Indian High Commissioner to Sri Lanka, Dr. Rakesh Pandey, Counsellor (Economic and Commercial), Mr. Nakul Anand, Executive Director ITC Ltd., India & Chairman, WelcomHotels Lanka Pvt. Ltd. , Mr. Subi K George, Managing Director, WelcomHotels Lanka Pvt. Ltd. and other senior members of the team.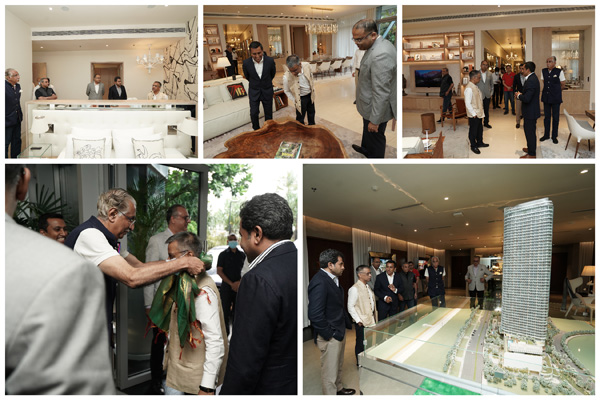 Comments
Still No Comments Posted.