Accomplice of drug trafficker Ganemulla Sanjeewa arrested
An accomplice of drug trafficker, Ganemulla Sanjeeva was arrested while in possession of drugs, hand grenades and army uniforms, the STF said today (July 21).
Acting on information received by the officers of the Special Task Force Gonahena camp, a team of officers conducted a raid in Ragama yesterday.
Subsequently, a 34-year-old resident of Ragama was arrested while in possession of 5g 620mg of heroin, 4g 550mg of cocaine, a pistol, a T-56 rifle with two bullets, a M16 rifle with 28 bullets, six additional bullets, and four hand grenades without detonators, eight army uniform shirts and 11 army uniform pants.
The suspect has been a former soldier and is an accomplice of Sanjeeva Kumara Samaratne alias Ganemulla Sanjeewa, an organized criminal and drug trafficker living in Dubai.
The suspect, who has been involved in aiding the murder of Chamila Kota of Homagama on July 20, was handed over to Mahabage Police Station for further investigation.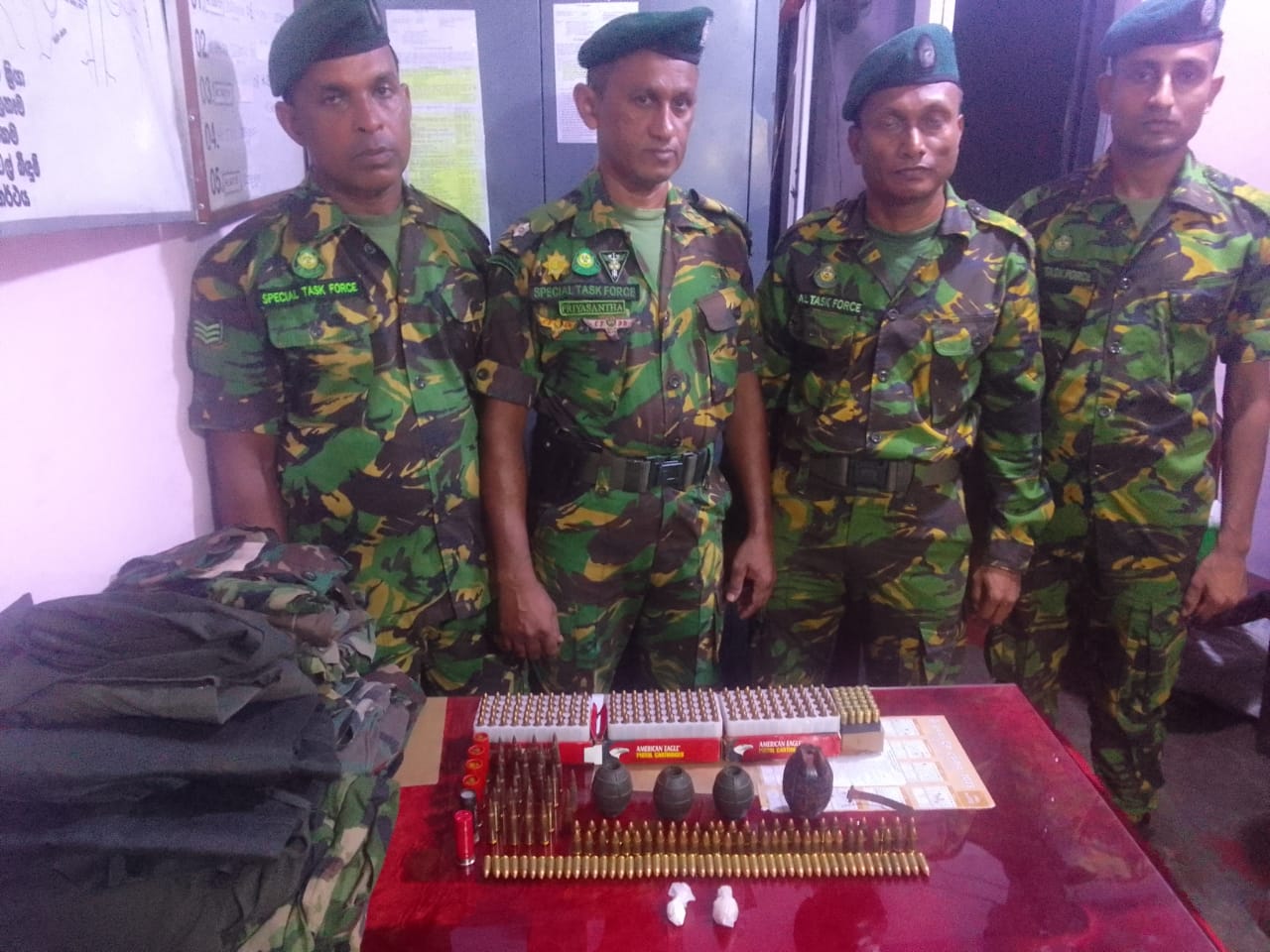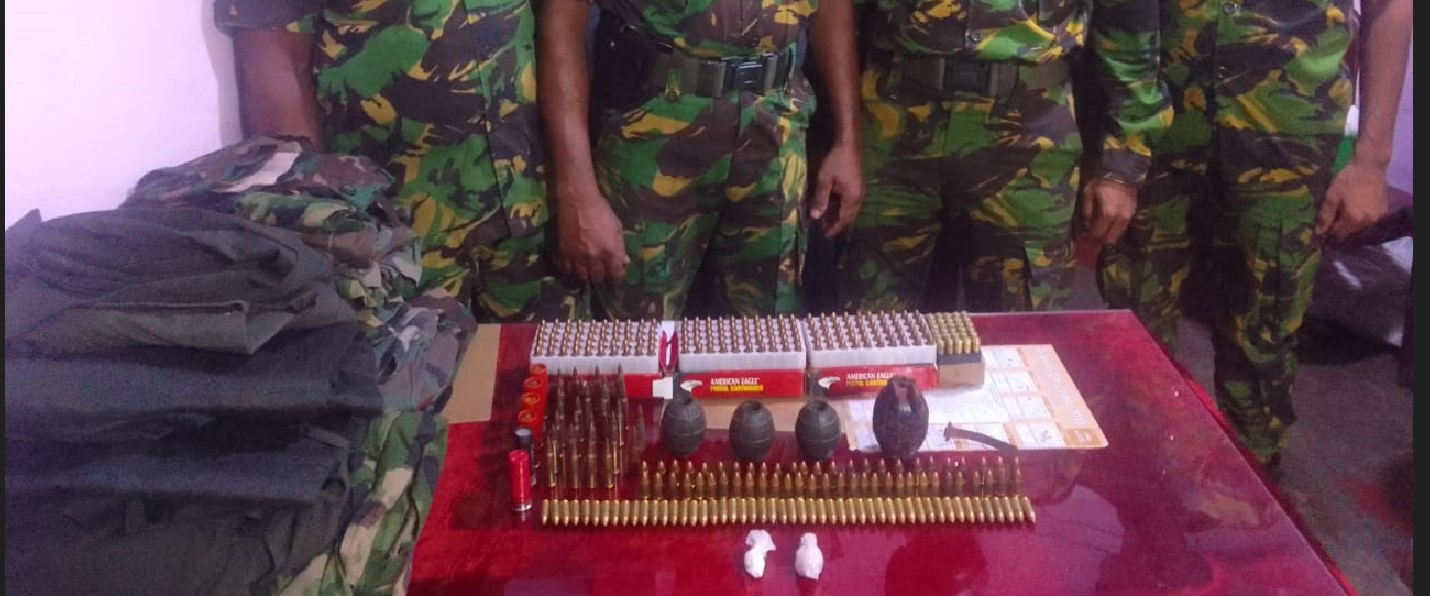 Comments
Still No Comments Posted.