India extends credit facility of USD 1 billion available for use till March 2024
In response to a request from the Sri Lankan government, the State Bank of India (SBI) extended the tenure of the USD 1 billion Credit Facility provided for the procurement of essential items till March 2024, Indian High Commission in Colombo said.
Since the initial agreement was signed last March, the facility has been used for urgent procurement of fuel, medicines, food items and industrial raw materials, as per the requirements and priorities of the government.
Accordingly, an amendment agreement was signed today in the presence of the State Minister of Finance, Shehan Semasinghe, senior officials from the Ministry of Finance of Sri Lanka and officials from the High Commission of India, Colombo. Officials from the State Bank of India joined the event from India virtually, according to the statement.
With the signing of the Amendment Agreement, the Credit Facility will be available for use of the government for a period of one more year, till March 2024.
Earlier India extended multi-pronged assistance of about USD 4 billion to Sri Lanka last year, through multiple Credit lines and currency support, in line with India's 'Neighbourhood First' Policy. "India's continued support to Sri Lanka is a testament to our abiding commitment to stand with the Government and the people of Sri Lanka towards early economic stabilization and recovery,"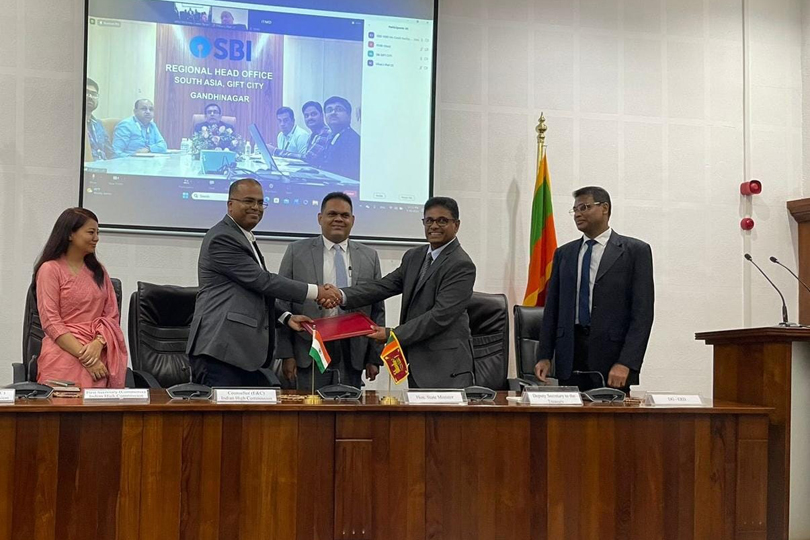 Comments
Still No Comments Posted.