Major Fire destroys 300 acres of Land at Tabbowa Sanctuary
Fire erupted yesterday at the Thabbowa Wildlife Sanctuary has charred plants, shrubs and grasslands killing many small animals, wildlife officers said.
Puttalam District Assistant Director of Wildlife, Eranda Gamage told the Times online that the fire had spread over 300 acres and destroyed vegetation within the park.
The ranger of the Karuwalagaswewa wildlife Range D. Ramasinghe said that the fire occurred during the afternoon hours.
The ranger of the Karuwalagaswewa wildlife Range office, D. Ramasinghe added that it took ten hours to completely douse the fire despite officers of the Department of Wildlife Conservation, Tabbowa army camp, area police as well as Puttlam Municipal Council fire fighter team used their combined efforts.
The wildlife officers suspect that the fire could have been set by a person or a group of people. They believe that the fire might have been set with the intention of hunting animals.
The officers also added that the fire which had started from the 13 mile post within the sanctuary had spread to 300 acres.
The officers also explained that as the plants withered and dried due to prevailing weather conditions a small fire could create large forest fires and advised people to be mindful of their actions.
Pictures and Story By Hiran Priyankara Jayasinghe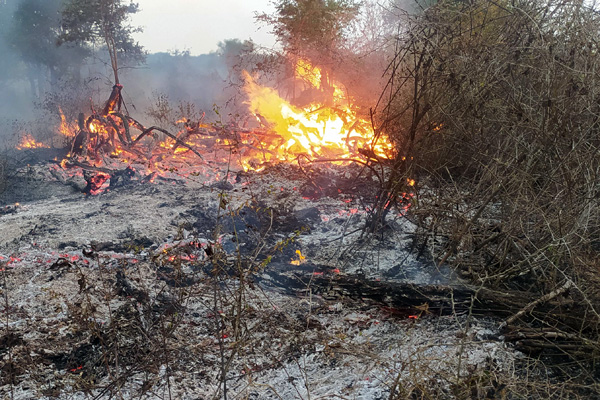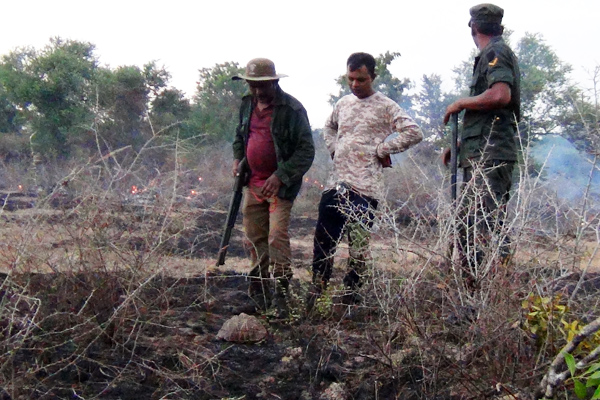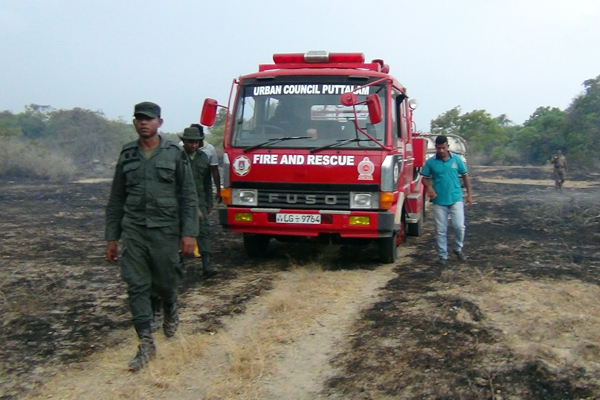 Comments
Still No Comments Posted.