Oxford College of Business (OCB) is delighted to announce the appointment of a top British academic, Professor Adrian North, as its new Academic Advisor. Professor North, who will continue in his post as Director of Psychology at Heriot Watt University in Edinburgh, will advise OCB on the development of its new undergraduate and postgraduate courses in business psychology.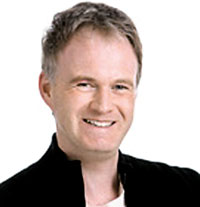 Professor Adrian North
Professor North said, "My new position at OCB will allow me to bring my experience of developing psychology courses in the UK to prospective students here in Colombo.
The new courses at OCB are based directly on those we run in Edinburgh, which led to Heriot Watt University being ranked number 1 in the recent National Student Survey of student satisfaction and teaching quality. Furthermore, 100% of our most recent group of Edinburgh graduates were in graduate level jobs within six months of completing their studies."
Professor North added, "Business is about people, be it convincing people to buy products, managing large groups of staff, or designing workplace interventions to help an organisation reach its full potential.
The new Heriot Watt undergraduate and postgraduate courses to be offered by OCB will allow graduates to apply these skills in their own business practice. I look forward to using my new position at OCB to develop the knowledge base of the economy of Sri Lanka."Graduates of OCB will receive BBA, BA and MSc degrees from Heriot Watt University, ranked in the top 5% of universities worldwide.
The course director at OCB, added, "Our appointment of Professor North marks a steep change in our relationship with Heriot Watt, one of the best-known sources of business education in the United Kingdom.
Over half of Heriot Watt's graduates receive their tuition outside Scotland, and Professor North's role in developing the new psychology courses at OCB means our students are guaranteed a world-class education." The new Heriot Watt degrees to be offered by OCB are BA Management and Psychology and MSc Business Psychology. The move supports and builds on Heriot-Watt's continued efforts to provide flexible learning opportunities overseas, establish solid relationships between partnering countries and offer graduates the chance to use their knowledge and skills in the development of industry and business in countries all over the world.
The course director at OCB added, "Professor North also brings a wealth of expertise in research-led teaching to Sri Lanka. He has published over 70 papers in academic journals concerning his research on the role of music in business. Furthermore, his 2008 book The Social and Applied Psychology of Music, is a top-seller in the field."For more information contact Malindu Ranasinghe - 0714151547 or visit www.hw.ac.uk