Education
---
Champions University of Jaffna
University of Jaffna emerged champions at the cricket competition conducted by Jaffna Sports Club with59 points. The presentation of awards will take place on February 19. University of Jaffna has now qualified to participate in the Triangular Trophy Tournament to be held in July. Last year too Jaffna University emerged champions. Jolly Stars SC were placed second with 51.5 points and KCCC Sports took third place with 47 points.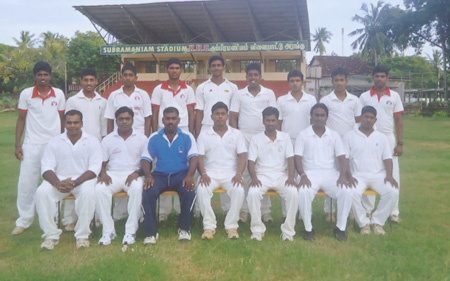 KCCC Sports Club (Seated L to R): K. Pirakas, N. Patheepan, K. Suthakaran (Coach), S.Kurubavan (Captain), S. Pirthpan, s. Umanath, T. Robeshan. (Standing (L to R): P. Pankajan, K. Piratheepan, J. Keerthikan, S. Sujitharan, S.Uthamakumaran, S. Rammiyaragulan, L. Aththithan, S. Sambavan.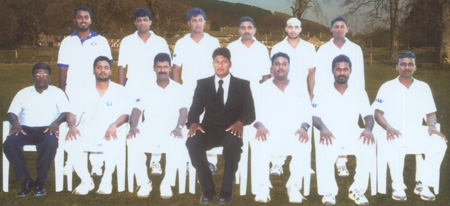 Jolly Stars Sports Club (Seated L to R): T. Thevaranjan (Manager), S.Luxmykanth, K. Nathan, V. Manivannan (Captain), S. Rajathithan,N. Bakeerathan, N. Sivarajah. (Standing (L to R): N. Umatharan, S. Sanjeevan, T. Arunkumar, S. Saileswaran, V. Navayugan.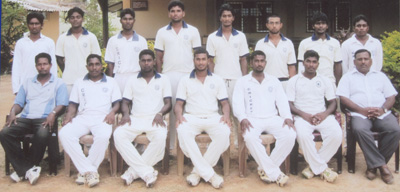 University of Jaffna (Seated L to R) G.D. Mathiyalagan (Coach), R. Thasareethan, N. Janarthanan (V. Capt), E. Jeyaruban (Capt), M. Lavan, K, Shelton, K. Ganeshanathan (Director). (Standing L to R) G. Janarthan, M. Diyones Fernando, N. Navarathnan, S. Nishanthan, S. Pragash Payson,V. Thevavithuran, R. Balu, K. Krishanthan.
|
E-mail
|
views[

1

]