"Road Safety Sign Board" from Kanrich Finance
Kanrich Finance Ltd, being a responsible finance company in the country always deeply engages with the community it operates. The company's CSR focus revolves around three main pillars, namely Environment, Education, & Community. Irresponsible parking is seen as a burning issue in Wellawaththa area and, Kanrich Finance has taken a timely action to help Wellawatta police with "Road Safety Sign Boards" to be displayed at critical places, in order to keep the road safe for both passengers and drivers. This initiative will promote road safety & responsible parking practices in Wellawatta area.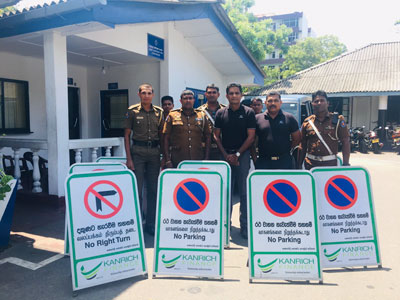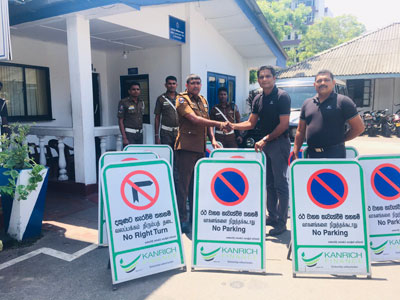 On April 28th, 2023, Kanrich Finance provided "Road Safety Sign Boards" to the Wellawatta Police. The set of boards were handed over to Mr. W. V. T. Madushanka, OIC Traffic Branch of the Wellawathha Police by Samantha W. Gunawardane- Assistant General Manager- Corporate Communications. Mr. Mangala Susantha -Assistant Manager- Corporate Communications was also present at the occasion. It being a long wanted requirement in the area, Kanrich Finance's move was well appreciated by the Wellawaththa police.
Kanrich Finance's commitment to community engagement and road safety is a reflection of its values as a responsible finance company. The company aims to make a positive impact on society through its CSR program and will continue to seek out ways to improve the well-being of the community it serves.
Comments
Still No Comments Posted.