A wild elephant broke into a house looking for paddy

A wild elephant in the Rathkirigama neighborhood of Navagattegama broke into a house early this morning, where paddy was being stored and destroyed the building, according to wildlife officers from Navagattegama.

The wildlife officers claimed that there were no recorded casualties in the incident. "This home was occupied by a 65-year-old mother. The night before the incident, she spent time at her daughter's place, the officer said.
The elephant caused significant damage to the house in five locations, including the front door and windows, as well as two locations close to the back kitchen, according to the wildlife officers, who also claimed that the elephant stayed near the house for more than an hour while looking for the stored paddy.
The lone elephant that caused the house damage may have traveled through the neighboring forest to the Iginimitiya area, according to the villagers.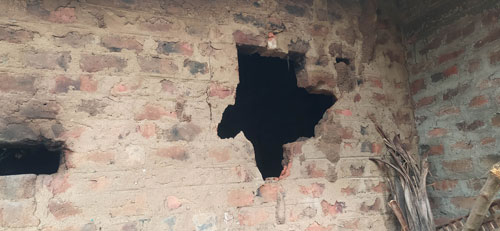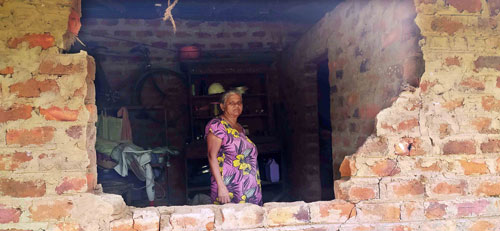 Comments
Still No Comments Posted.