Former Army officer arrested for involvement in drug trafficking
A former Army officer has been arrested for committing drug fraud using his army identity card, the STF said today (May 24).
Acting on information received by the STF officials of the Intelligence Division, they had conducted a raid in Mulleriyawa yesterday.
Accordingly, a 23 year old resident of Mulleriyawa was arrested while transporting 8g 150mg of ICE drug, 25g 400mg of Hash drug and 1850 drug pills, in a motorbike in Udumulla area of Mulleriyawa.
Upon questioning the suspect, it was revealed that he was a former Army officer, who had left the military illegally and was using the Army identity card to distribute drugs.
The suspect was handed over to the Mulleriyawa Police Station for further investigation.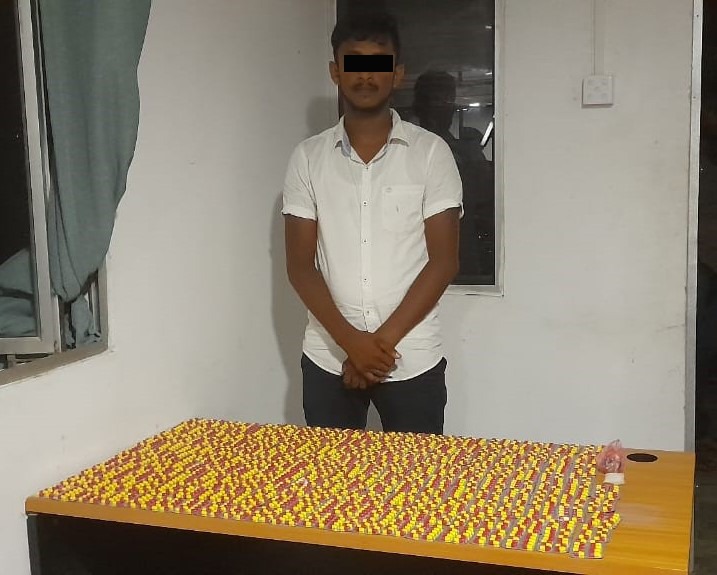 Comments
Still No Comments Posted.