Kush Cannabis detected again
A man was arrested by Special Task Force (STF) in Kollupitiya on this week for possession of Kush Cannabis.
According to information received by the STF Gonahena Camp, officials of the Camp conducted a raid of a 52 year old man Colombo 2 on Thursday.
The suspect, who is a resident of Moratuwa, and the 270g of Kush Cannabis seized with him, were handed over to the Police Narcotic Bureau for further investigations.
The raid was conducted by officials including H. P. M. S. K. Weerakkody under Assistant Superintendent of Police, H. M. K. Wijesinghe.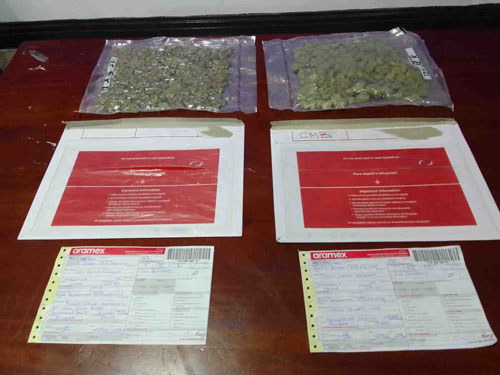 Comments
Still No Comments Posted.