Opposition demands key positions in oversight committees
The opposition today demanded that positions oversight committees at the parliament should be awarded to the opposition members.
Chief Opposition Whip Lakshman Kiriella told the Times Online that the request was made at the inaugural meeting of the National Council
Mr Kiriella was meeting representing opposition leader Sajith Premadasa at the meeting.
He pointed out that according to the parliamentary standing orders finance committee key positions should be appointed from the opposition.
"When Ranil Wickremesinghe was prime minister during 2002 government late Jeyaraj Fernandopulle was appointed to the COPE. During the Yahapalana Government COPE chairman ship was handed over to the JVP" he said.
He added that they even in European countries also appoint opposition members to hold key positions in finance committee.
He explained that they also discussed about the objectives of the National Council at the meeting.It was decided to appoint two sub-committees related to national policies and economic stabilization in the inaugural meeting of the National council. The purpose of setting up the Sub-Committee on National Policy is to set the common priorities of Parliament to guide the formulation of medium and long-term national policies.
Mr Kiriella also added that they request the council meeting to be held during the parliamentary week but as the government held the meeting today he had to represent the opposition leader was out of Colombo.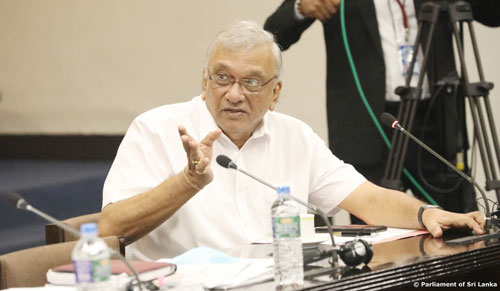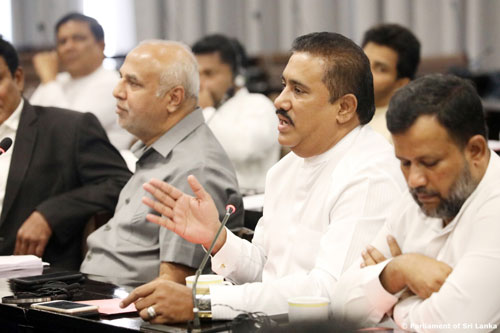 Comments
Still No Comments Posted.