Political parties and trade unions stage protests with limited crowds
Political parties, trade unions and groups involved in the 'Aragalaya' today staged protests in different locations in the country but failed to draw expected crowds.
Earlier in the day the Frontline Socialist Party better known as the Peratugami party staged a protest outside the Fort Railway station in Fort, Colombo demanding that the government stops arbitrary arrest of persons involved in the protests and call the government to lift the emergency regulations.
Around 200 Peratugami activists staged the protest with placards in their hands and chanting of slogans.
The main opposition Samagi Jana Balawegaya (SJB) led by Opposition Leader Sajith Premadasa held a protest outside Parliament calling the government not to go on a spree of arrests of youth involved in protests. "We want the government to stop arresting youth", Mr Premadasa said. "We are supporting the all-party government without conditions, but do not compel us to impose conditions,' he said.
The Janatha Vimukthi Peramuna-led trade unions staged a protest near the Vihara Mahadevi Park and were due to head towards Independence square.
At the main protest site – Galle Face itself a protest was held with a small group taking part in it.
Some 15 tents remained at the site with less than 50 persons occupying them. The ongoing arrest of persons who took part in previous protests and the measures taken to provide gas and fuel without queues were described as the main reasons for the drop in crowds taking part in the protests.
The protest site at Galle Face has been maintained since April 9 with tens of thousands persons taking in the protest campaign better known as the 'Aragalaya'.
Since April, three major protests were held on May 9, June 9 and April 9 with three major developments on the three days. On May 9 former Prime Minister Mahinda Rajapaksa resigned followed by the resignation of Finance Minister Basil Rajapaksa.
On July 9 thousands stormed the President's house eventually leading to the resignation of former President Gotabaya Rajapaksa.
Protesters called for the resignation of President Ranil Wickremesinghe and threatened to draw a mass protest campaign today forcing the resignation of the President. Meanwhile, several protests were organized in some of the towns but did not draw large crowds.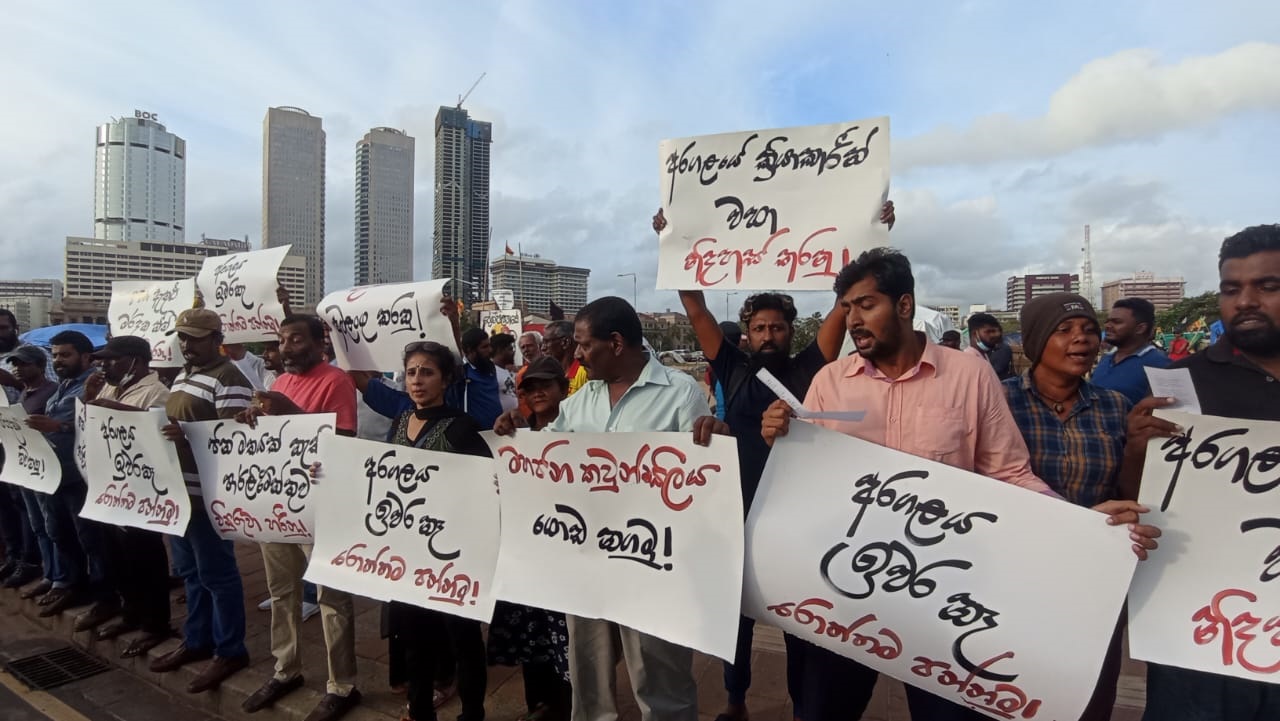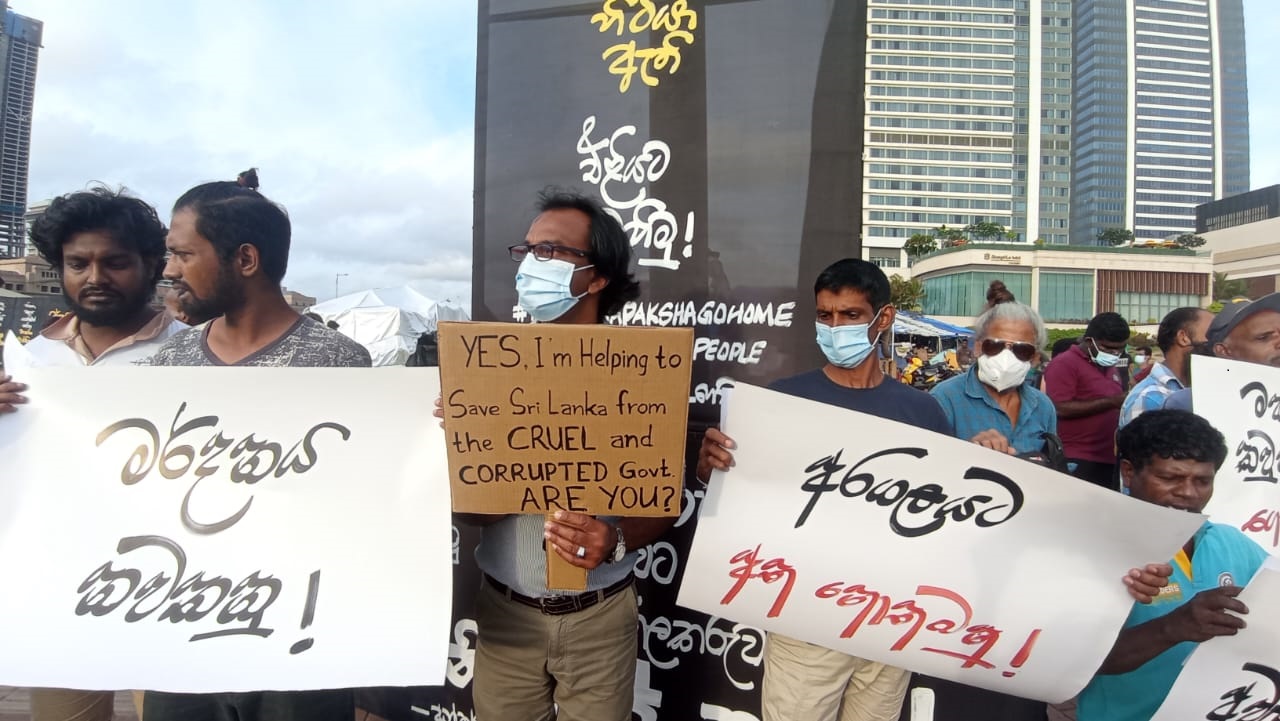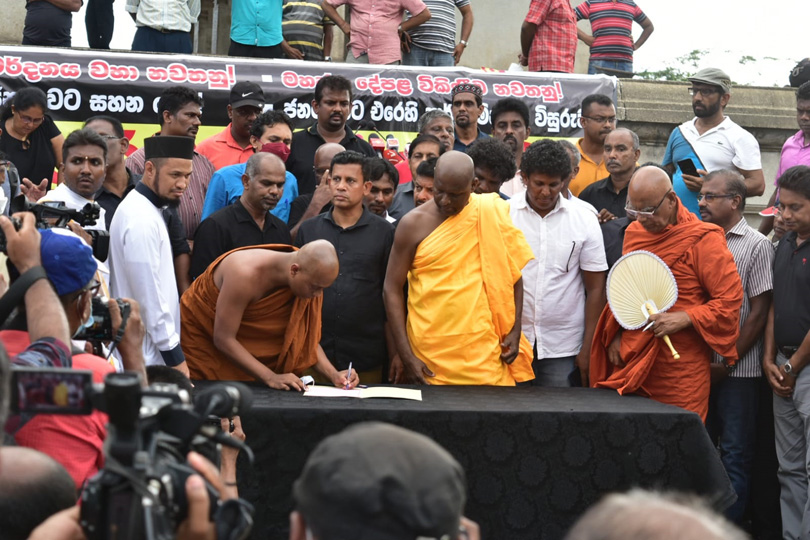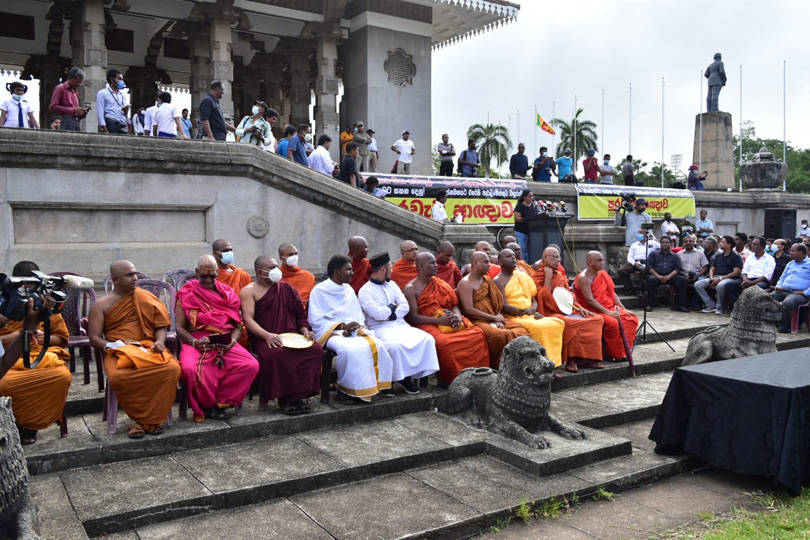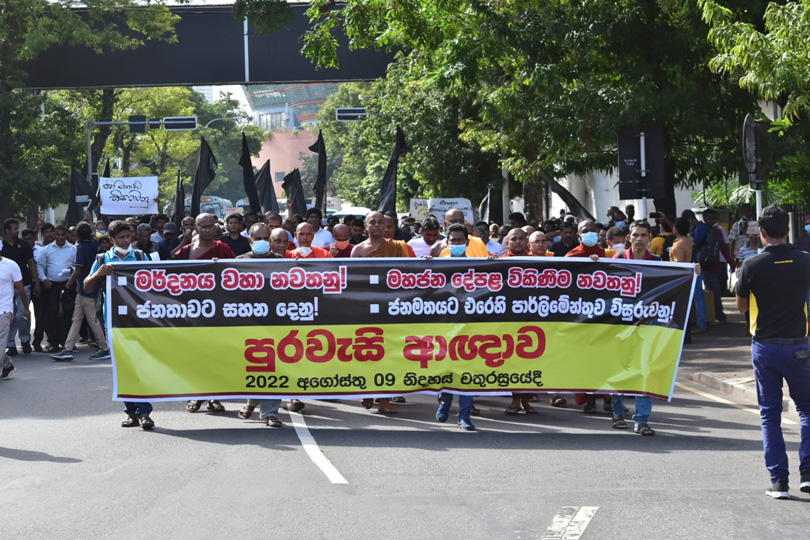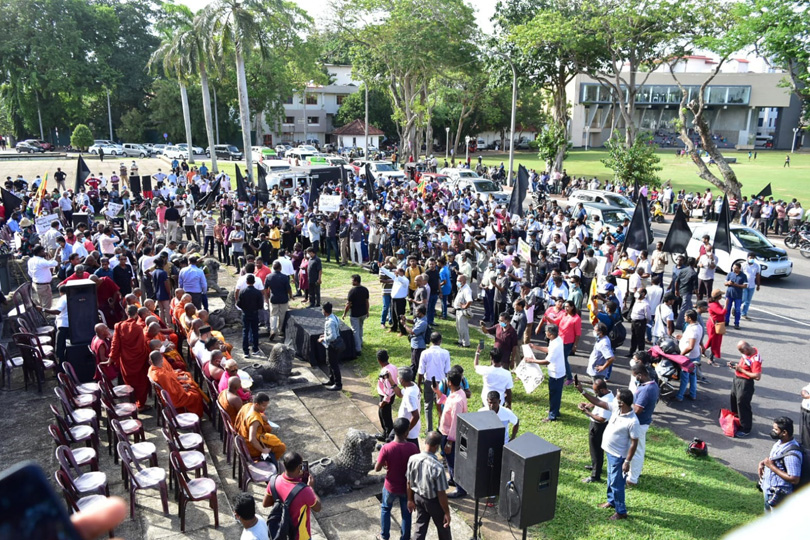 Comments
Still No Comments Posted.