Environmentalists warn the vast coral complex in Kalpitiya -the largest in the island- is in danger of being destroyed due to extensive fishing in and around the area.
As many as 160 varieties of coral are found in this region which extends from Kalpitiya to Mannar.
A close inspection of the complex indicates the once vast coral fields are fast dwindling and while fishing is a major contributory factor; tourists who visit the area add to the destruction by taking pieces as souvenirs.
In 1992 the area was declared as a reservation area by the Wild Life Department and an officer was appointed to oversee the complex, while the Department of Fisheries too was involved in its preservation.W. Joseph Anthony of Kandakuliya is witness to the destruction which has taken place over the years.
He fears the Kalpitiya coral range could face destruction similar to that which overtook the Hikkaduwa coral gardens unless those in authority took urgent action to halt it.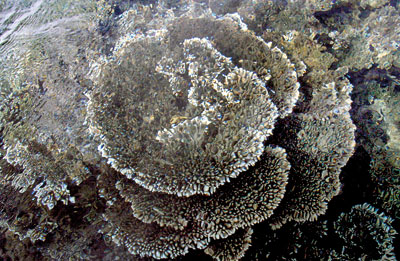 Our photographer captured the dying beauty of the once beautiful coral range at Kalpitiya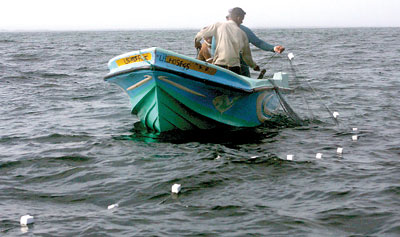 Extensive fishing in the area is recognized as one of the main causes behind the destruction of the coral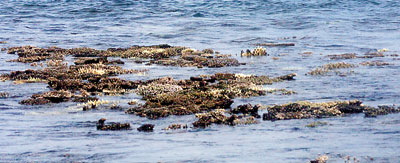 The coral mass is dying, our photographer captured images of huge chunks of broken coral washed up on the shore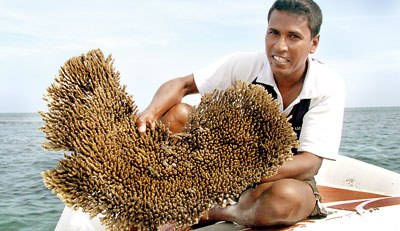 W. Joseph Anthony holds up a large chunk of coral which has broken off the mass.