The recent unseasonal heavy rains have shattered the hopes and dreams for a prosperous new year for more than 60% chena cultivators in the Dambulla district. The unusually heavy rains have resulted not only in crop failure, but also in the poor quality of the crop.
W.G. Karunawathie cultivates runner beans, she spent around Rs.15,000 for poles and other inputs. Sadly her harvest was a mere 70 kg! H.P. Somasiri, a father of-four stares helplessly at his destroyed chena cultivation. He was depending on the harvest to purchase school books for his children.
The authorities have shown no concern for farmers battered as a result of climate change, he said.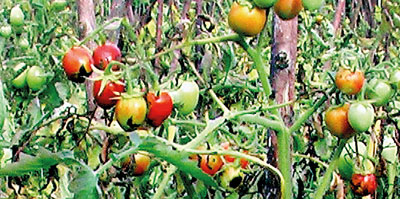 A destroyed tomato cultivation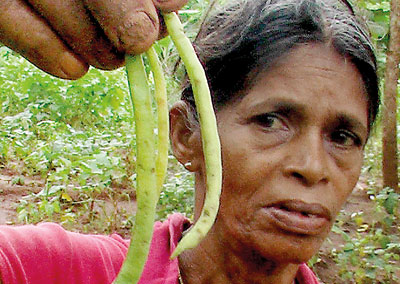 Ms. W.G. Karunawathie holds up part of her destroyed crop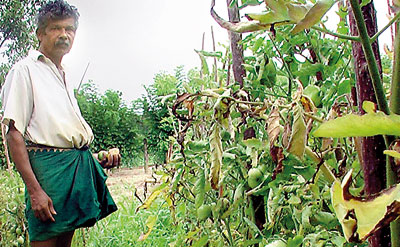 Somasiri, stares helplessly at his destroyed chena