A shortage of buyers and no fixed price coupled with the fuel price increase has left more than 300 prawn farmers in the Puttlam district vulnerable.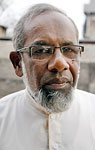 According to Chairman of the Welfare Society Mohamed Abbas cultivators face a loss of Rs. 1300 million
Over 800 tons of prawns, harvested during the Maha season, went unsold and have been returned to nurseries, incurring additional fuel costs for the cultivators.
A concerned cultivator said, "I spent over Rs.20, 000 on fuel alone and we do not get bank loans. There are only four buyers in Colombo.
The state should promote the local purchase of prawns." Members of Puttalam Prawn Cultivators Welfare Association farm about 1300 acres in Seguwantiya, Mahathaivu and Meeoya areas in the district. In November, when they commenced cultivation, they were intent on targeting foreign markets.
"Buyers are prepared to purchase prawns at Rs.750 a kilo. But this is not profitable for us as the price of a kilo used to be Rs.880. We face a loss of Rs.1300 million due to the lack of a fixed price.
We need help from the authorities when approaching the foreign market," said Chairman of the Welfare Society Mohamed Abbas.
He added that the matter has been brought to the notice of the Chairman of the Fisheries Corporation.
Prawn cultivators also intend to discuss their hardships with President Mahinda Rajapaksa.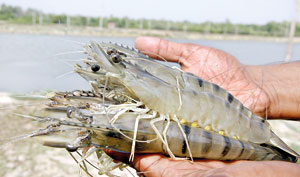 Prawns are fetching a lower price of Rs. 750 per kilo as opposed to their earlier price of Rs. 880 per kilo