The 83rd Founder's Day of St Sylvester's College held
By L.B.Senaratne
The 83rd Founders Day of St Sylvester's College Kandy was held under the distinguished patronage of the Acting Chief Justice Buvenka Aluvihare ,his Alma Mater. at the school quadrangle.
Acting Chief Justice Auvihare speaking to a select number of invitees spoke how he was molded by St Sylvester's to face the arduous duties throughout his career and his grounding at St: Sylvesters made him face the world.
Acting Chief Justice Aluvihare was brought to the venueheaded by the school Band and student Kandyan Dance troupe and the Chief Guest was accompanied bythe Principal of the school T.J.Tennakon.
The school flag was unfurled by Acting Chief Justice Auvihare and later floral tributes were laid in front of the Statue of Fr.Robert Perera.
St; Sylvester's was built on the vacant buildings left by St Anthony's Collège went it was moved on to Katugastota.
It was the foresight of Bishop Bernado Regno and Abbot Weersinghe - the Heads of the Sylvestro - Benedictine Congregation which created St Sylvester College with 250 students.
It was felt at that time a Catholic school was the need of the hour, once the prestigious St Anthony's College vacated the buildings. The school commenced om 1st November 1940, which incidentally was All saints Day
There were 12 tutors and Fr:D.Robert Perera took office as Principal of the school from 1940 to 1949.He was appointed Rector from 1949 and he continued till his passing away in 1956.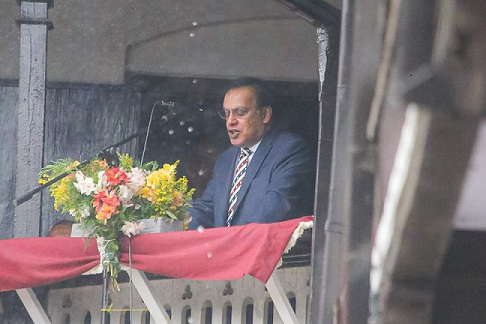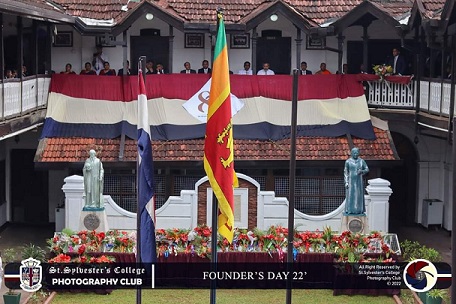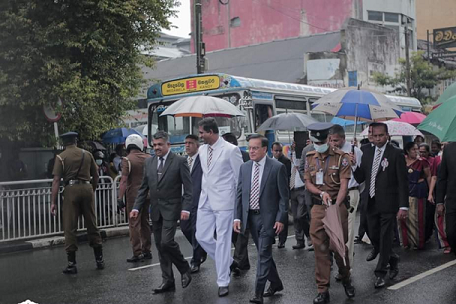 Comments
Still No Comments Posted.