Nine Indian fishermen arrested in Mullaithivu sea
At least nine Indian fishermen have been arrested by the Navy for engaging in fishing activities within Sri Lanka's territorial waters in Mullaithivu sea.
The arrested fishermen are from Nagapatinam, Tamil Nadu and left their jetty yesterday and entered off Mullaithivu sea to engage in bottom trawling, an illegal fishing method that's banned in Sri Lanka.
The arrested fishermen are being taken to Trincomalee to be handed over to fisheries authorities for further legal action. (Pix by N. Lohathayalan)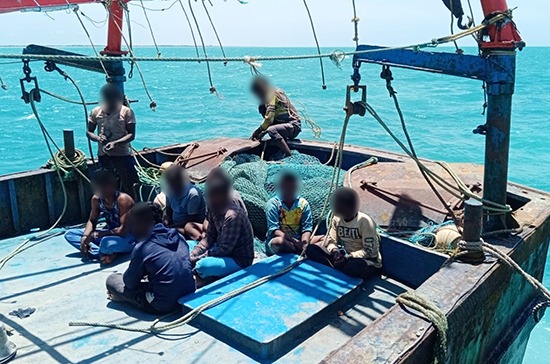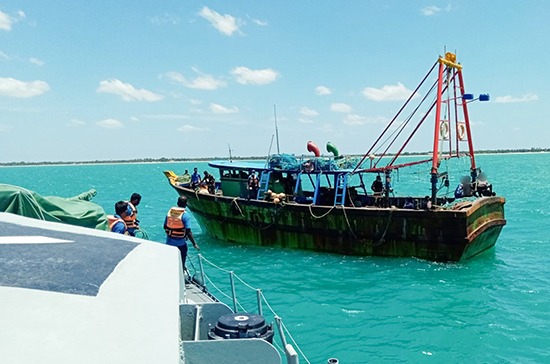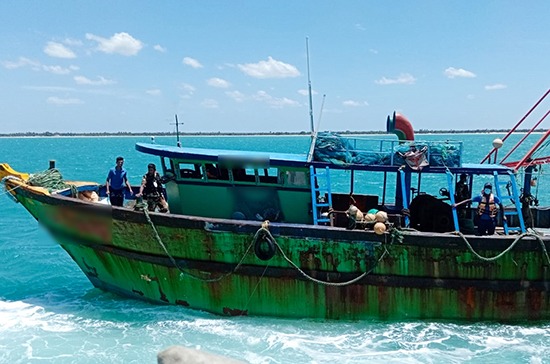 Comments
Still No Comments Posted.