Police fire tear gas, students pelt stones
Police fired tear gas on a protest by Inter University Students' Federation at Wijerama junction and in turn students pelted stones at the Police today afternoon.
The protest started off from the Sri Jayawardenapura University and as they entered the main high level road police used tear gas.
Students were seen throwing stones and bricks at the Police.
However, the protest march was dispersed by the Police.
The public too were inconvenienced as they were caught up in the protest, tear gas and pelting of stones.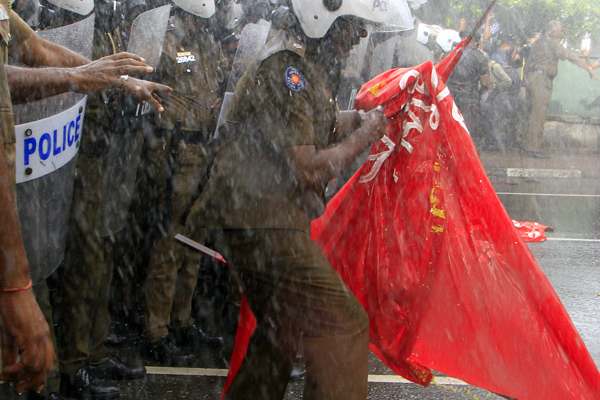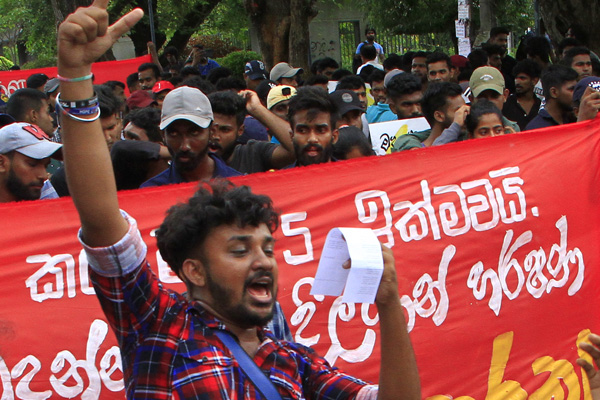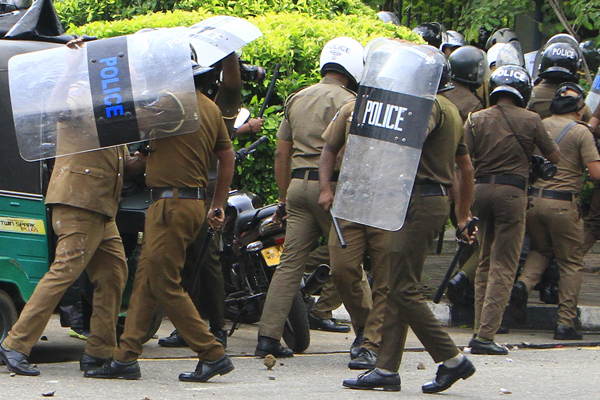 Comments
Still No Comments Posted.