Viral flu on the rise; 14 deaths reported so far
By Chrishanthi Christopher

The incessant rains that beat the shores of Sri Lanka recently have caused fresh concerns among health authorities who warn of the viral flu spreading rapidly across the country.

The flu it is learnt is spreading rapidly with many pregnant mothers, young children and the elderly being afflicted.

Consultant Virologist Jude Jayamah of the MRI said 14 deaths have been reported across the country.

Most deaths are among the elderly over 75 years and have occurred in the Ratnapura district and some from the suburbs of Colombo.

Around 103 persons have been afflicted with the disease in Kalawana, Kahatuduwa and Ratnapura areas in the Sabragamuwa province.

Virologist Jayamah said the flu is seasonal and is being caused by the Influenza A virus that spreads during the months of April to June and from November to January.

The disease is expressed by high temperatures, cough, runny/stuffy nose, sore throat, headache, muscle pain, rash and fatigue.
Patients having the above symptoms are requested to seek immediate medical attention.
While pregnant mothers are more susceptible those with underlying health problems and have a low immunity can catch the virus quickly.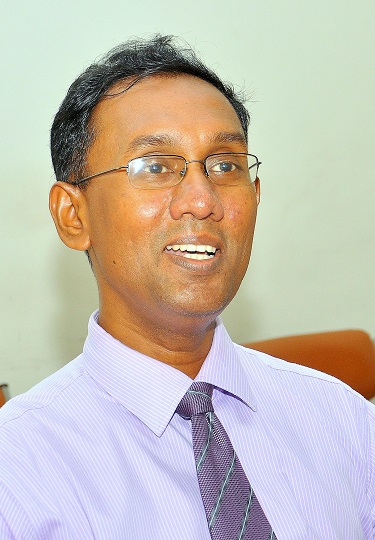 Dr. Jude Jayamaha, Consultant Medical Virologist, National Influenza Centre, Department of Virology
Strangely the Influenza virus had failed to present itself during Covid pandemic times.
The MRI attributed this to strict sanitary measures and social distancing practices followed during the lockdown period.

Observing hygienic conduct by washing hands, avoiding close contact with infected persons and wearing masks will help ward away the disease it is noted.

Influenza A is self-limiting and doctors said a healthy individual can overcome the disease in two to three days.
Taking complete rest and drinking plenty of fluids is the key to recovery. However, patients with high temperatures should seek medical attention in a day or two.
In patients with underlying respiratory problems such as difficulty in breathing, asthma and cardiac diseases the flu can get exasperated and turn to pneumonia.

Strangely the flu has been confused with the dengue flu that is spreading wildly in the country.

According to weekly statistics released by the National Dengue Control Unit (NDCU) the numbers infected keep increasing daily.
There has been an increase of 1302 cases reported last week compared to previous week shooting up the total figure to 27,454 up to the 23 weeks of the year.
The high risk MOH areas include Dehiwala, Piliyandala , Homagama, Colombo MC , Beruwela and Kalutera.
While the NDCU and the Municipal Councils of those areas are carrying out routine inspections on households, collecting plastic containers and carrying out fumigation when necessary, the public have been requested to keep their premises free of mosquito breeding areas.
Households should keep their home gardens and an environment free of water puddles and pools, clean their roof gutters and dispose of plastic containers responsibly the NDCU said.
Comments
Still No Comments Posted.