Ground Frost in most parts of Nuwara Eliya after a while this morning.
As the New Year 2023 kick started, ground frost has fallen at daybreak in the vicinity of Nuwara Eliya City.
Ground frost is a common feature that can be seen in severe frigid days from December to March annually with the cold climate.
Similar frosty conditions were experienced before and the ancients believed that, 20 years ago, due to the cold climate in the morning, they were able to witness ice cubes in the morning instead of frost.
In most gardens and open areas the presence of frost created a beautiful scene, although it pleases the eyes of the locals and tourists, it is very harmful to some vegetables that have borne fruit.
Besides, some farmers are of the opinion that the yield of upland vegetables that bear fruit after the fall of ground frost would possibly rise.
However, the cold weather prevailing these days is a grave difficulty for the government and private employees who work night shifts.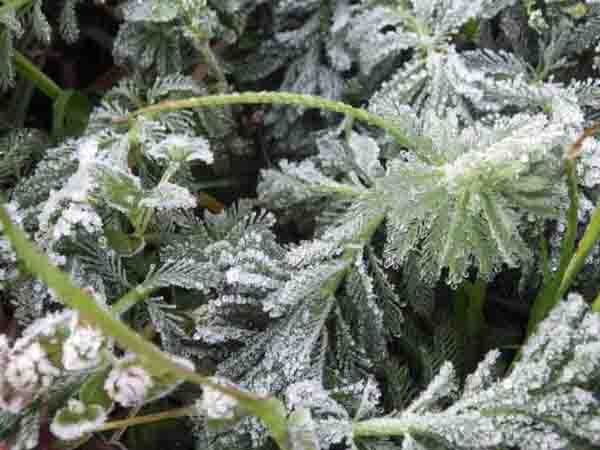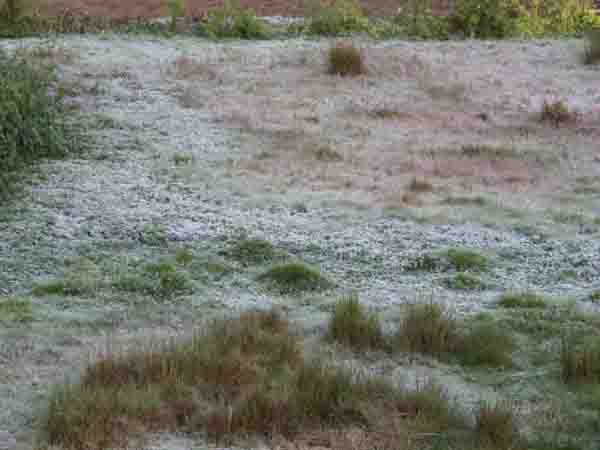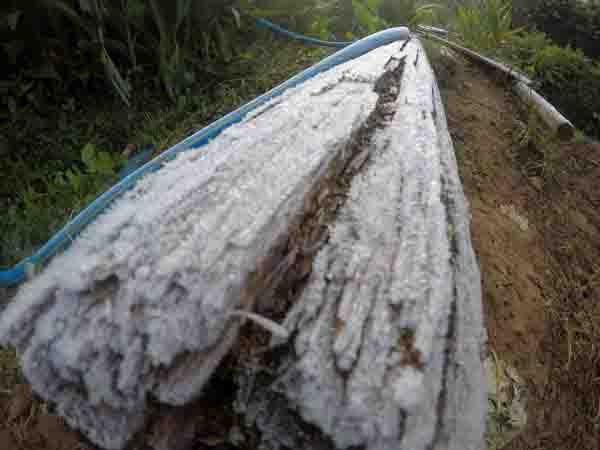 Ground frost that has fallen at daybreak in Nuwara Eliya today.
Pix by Shelton Hettiarachchi
Comments
Still No Comments Posted.