Death toll rises in Libyan flood
More than 5,300 people have been killed in floods in Libya with fears of the figures rising up to 20 000, agency reports said.
"The sea is constantly dumping dozens of bodies," Hisham Chkiouat, a minister in Libya's eastern administration said.
There have been desperate calls for more humanitarian support as victims lie wrapped in body bags and others have been buried in mass graves.
A tsunami-like river of floodwater swept through Derna on Sunday after a dam burst during Storm Daniel.
Rescue teams are digging through the rubble of collapsed buildings in the hope of finding survivors - but hope is waning and the death toll is still expected to rise further.
Officials say at least 10,000 people are missing, while 30,000 people are estimated to have been displaced, the United Nations' International Organization for Migration (IOM) in Libya said on Wednesday.
Morgues and hospitals have been overwhelmed with bodies.
There is also an urgent need for specialised forensic and rescue teams and others who specialise in recovering bodies, the head of the Libyan doctors' union Mohammed al-Ghoush told Turkish media.
Médecins Sans Frontières (MSF) said an emergency team will arrive in Derna on Thursday "to assess medical needs and donate emergency medical kits to care for the wounded and body bags to the Libyan Red Crescent".
Streets are covered in mud and rubble, and are littered with upturned vehicles.
Mr Chkiouat, a local official, said some areas of Derna have "vanished, completely disappeared".
A number of elite footballers have died, according to the Libya Football Federation (LFF).
It released the names of four players who were killed: Shaheen Al-Jamil, Monder Sadaqa and brothers Saleh Sasi and Ayoub Sasi.
(BBC/Agencies)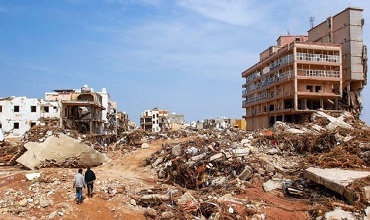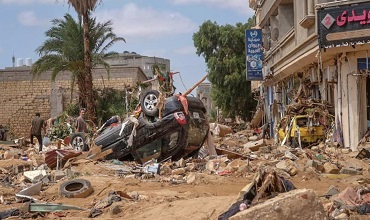 Comments
Still No Comments Posted.