Ray Wijewardene was one of Sri Lanka's great lateral thinkers, a man who always looked for solutions to problems in the least obvious places. Many of his ideas - considered deeply unfashionable at the time he formulated them - have since proved to be way ahead of their time. Best known as inventor of the Landmaster, the hand-held tractor which revolutionized farming techniques in Asia, he was fond of quoting Buckminster Fuller who once asked, "Did your tractor mechanise tropical farming or just the buffalo?"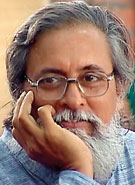 Dr. Gupta
Visiting Ray one night I found him ensconced in an iron four-poster bed swathed in sheets of clear plastic. To this he had attached the condensing unit of a household refrigerator. He was, in effect, trying to get to sleep inside a large home-made fridge.
"Why waste energy cooling an entire bedroom, when all you have to do is cool the bed?" he asked. He looked like a particularly intelligent piece of steak, and I feared that by next morning he would be completely iced over.
"Don't you think you've taken the concept of chilling out a degree too far?" I replied hesitantly. As it turned out he was right, I was wrong, and he continued to enjoy that bed for a long while to come. This was the Ray we knew and loved, the man who drove us mad from time to time with eccentricities which were way beyond the ken of lesser mortals like us.
It is fitting therefore that the first Ray Wijewardene Charitable Trust lecture should be given by Dr. Anil Gupta, one of India's great innovators: a man who has walked the length and breadth of India - through villages and slums - to observe, refine and showcase India's immense store of rural wisdom.
In the last twenty years Dr. Gupta and his team have collected over 65,000 innovations - the world's largest according to Reader's Digest. In doing so, he has enabled thousands of poor to benefit from the patenting and licensing of their own ideas.
Dr. Gupta is Professor of the Indian Institute of Management in Ahmedabad and holds the Executive Vice Chair of the National Innovation Foundation of India, as well as being Founder of the Honey Bee Network. He will be talking on Grassroots Innovation for Inclusive Development.
"It is a privilege for me and the Honey Bee Network to be invited for a lecture in honour of such an illustrious innovator, social change activist and thought leader of our sub-continent, and indeed the entire developing world," says Professor Gupta.
The lecture will take place on Tuesday, December 13 at the IESL auditorium, 120/15 Wijerama Mawatha, Colombo 7, at 5.15 pm. All are welcome, and Dr. Gupta will be happy to talk afterwards with any young inventors in the audience.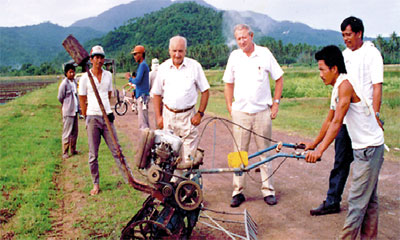 Ray Wijewardene pioneered the use of technology in farming