Third Volume of the ''Parliamenthu Sara Samhita'' Refereed Academic Journal launched in Parliament
The third Volume of the "Parliamenthu Sara Samhita" Refereed Academic Journal edited and published by the Department of Communications of the Parliament was launched recently under the patronage of Speaker Mahinda Yapa Abeywardana.
The first copy of the third volume of the "Parliamentu Sara Samhita" Refereed Academic Journal was presented to Speaker Abeywardena, who was chief guest by the Secretary General of the Parliament Dhammika Dasanayake. The Secretary General also presented the academic journal to the Opposition Leader of Parliament Sajith Premadasa and the Minister of Transport and Highways and Minister of Mass Media Bandula Gunawardana.
Under the guidance of the Secretary General of Parliament Dhammika Dasanayake, articles were called for the "Parliamenthu Sara Samhita" academic journal last year. Accordingly, articles were called for under the following subtopics, Social media, community participation and community perception of Parliament, globalization and international relations, legislative power of Parliament and Democracy, Information society, communication, Legislative process and Parliamentary Democracy, representative democracy under the new normal, women and youth in politics, political culture, socialization, democracy and education, Parliamentary Communication and National Language Policy, Legislative process and the Impact of Media, The Virtual pubic Sphere and reconsidering democracy, well-being of persons with disabilities under the key topic Trends of Globalization, anti – Globalization and Parliamentary Process.
The review panel consisting of Prof. Ratnasiri Arangala, Senior Professor, University of Sri Jayewardenepura, Prof. Jayadeva Uyangoda, University of Colombo, Prof. Ajantha Hapuarachchi, University of Colombo, Dr S. J. Yogarajah, University of Kelaniya, Prof. Tudor Weerasinghe, Sri Palee Campus, Senior. Lec. Wijayananda Rupasinghe University of Kelaniya were present at the launch.
The third volume of the referred academic journal "Parliamentu Sara Sanhita" is scheduled to be given to the libraries across the island and other interested parties in the near future.
The Director of Legislative Services and Director of Communications (Acting) H.E. Janakantha Silva officially announced that articled have been called for the fourth volume of the "Parliamentu Sara Sanhita" referred academic journal.
Accordingly, articles have been called for under 07 sub-themes under the key theme of "The Present and Future of Parliamentary Democracy in the Post-Globalization Context".
The launch was attended by academics representing the university sector, members of Parliament and academics representing a number of other fields and heads of departments of the Parliament.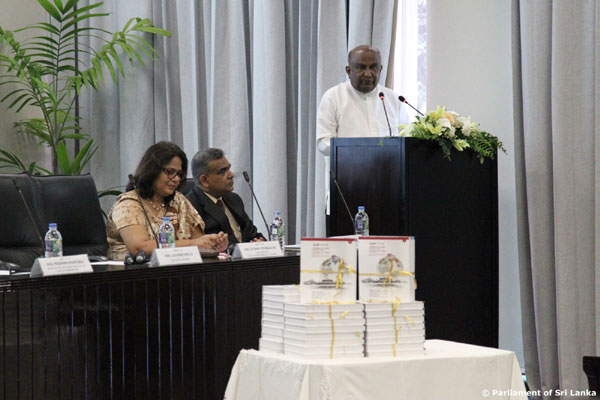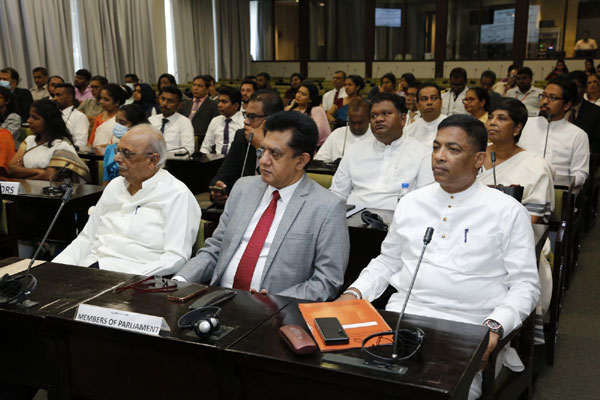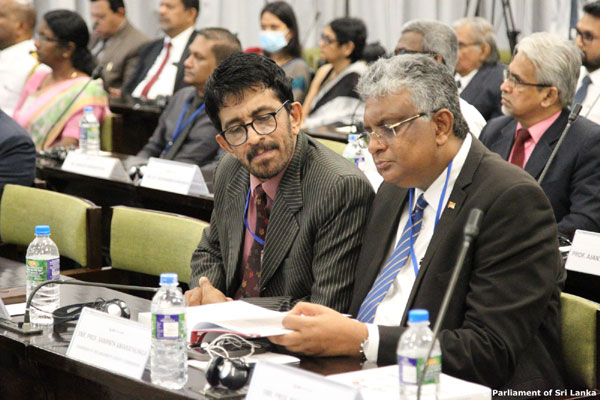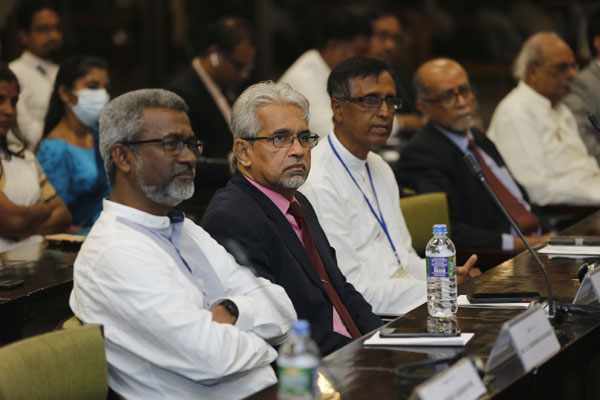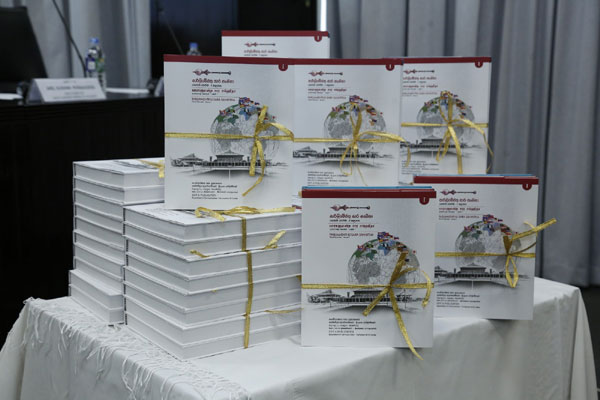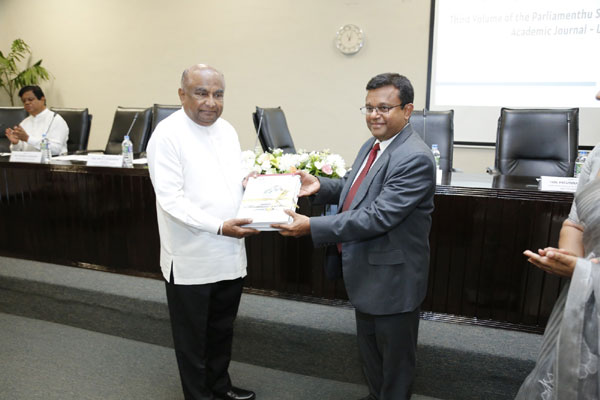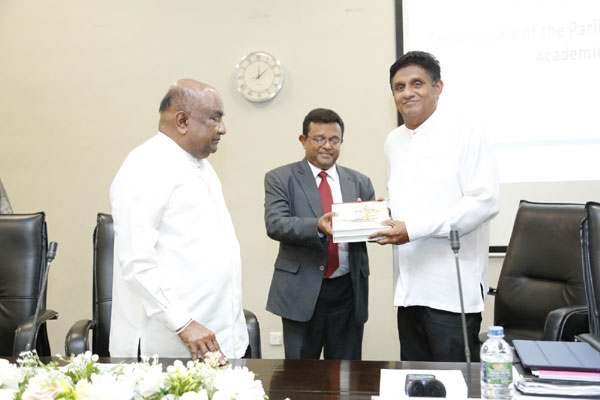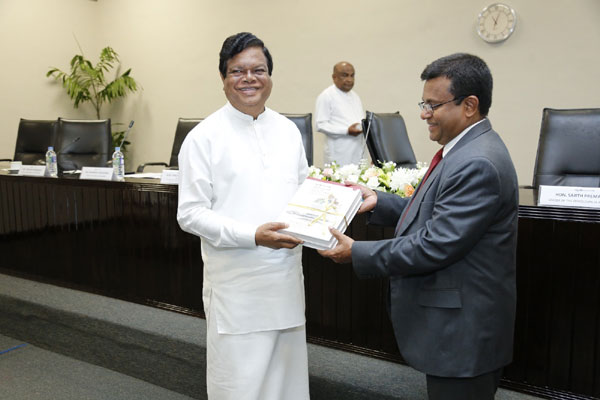 Comments
Still No Comments Posted.