In pictures: Protest against PAYE tax triggers heavy traffic
Heavy traffic is reported near Fort railway station and surrounding areas due to a huge demonstration presently taking place against the government's tax hike.
Pix by Akila Jayawardena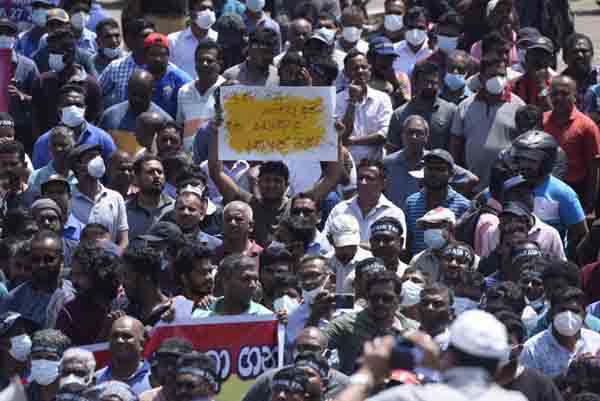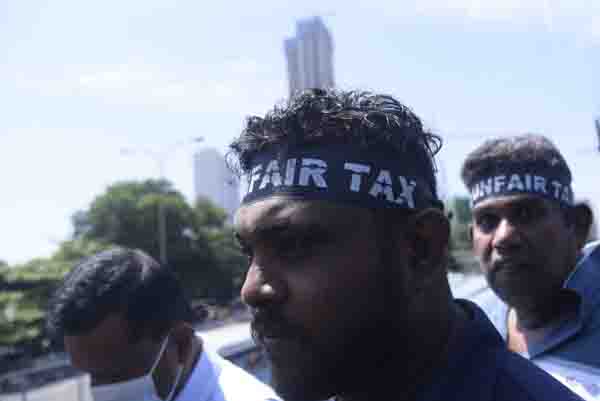 Protesters later held a rally in Hyde Park calling for the repeal of the taxes.
Pix by M.A. Pushpa Kumara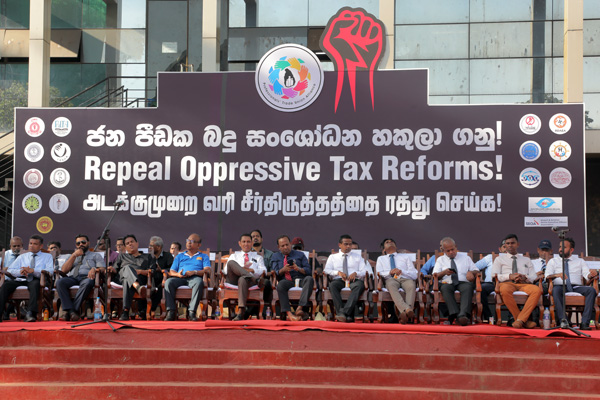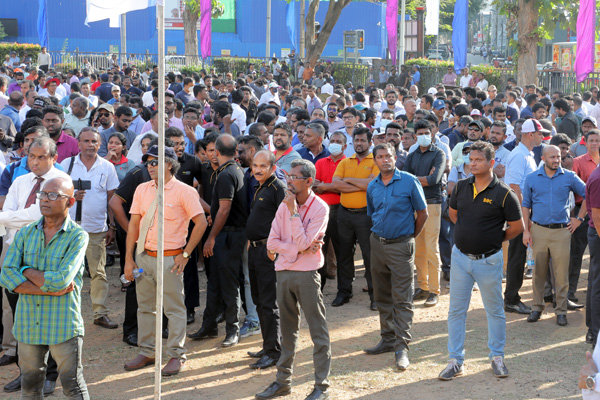 Comments
Still No Comments Posted.