Cricket: Alex Marshall to be invited to investigate match-fixing allegations
Sri Lanka (SLC) on Wednesday announced they would be inviting Alex Marshall, the General Manager of the ICC Anti-Corruption Unit, to visit the country and probe the recent allegations of "match-fixing" charged by a parliamentarian.
The said allegations, based on the parliamentarian,was reported during the recent Pakistan Tour.
It was not immediately known as to when Marshall would be due in the country.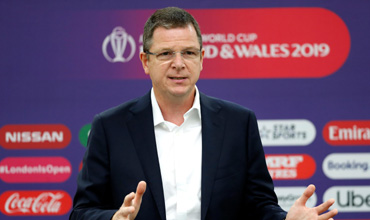 Comments
Still No Comments Posted.