US Box office hit action thriller, 'Eagle Eye' based on a story of Isaac Asimov's 'All the Troubles of the World' is now being screened at the Majestic Cinema, Colombo. Directed by D.J. Caruso, the modern day thriller that preys on an innate fear of technology and its increasing intelligent design stars Shia LaBeouf, Michelle Monaghan Rosario Dawson, Billy Bob Thornton, Ethan Embry and Anthony Mackie.
The film portrays a young man and a single mother -(played by Shia LaBeouf and Michelle Monaghan) who are brought together and coerced by an anonymous caller into carrying out the plot of a corrupted artificial intelligence system.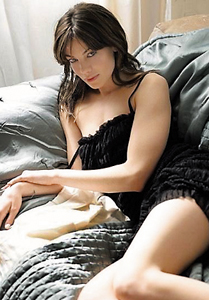 Jerry Shaw and Rachel Holloman were complete strangers at the beginning of the day, but that changed the instant a strange woman called to threaten both their lives and the lives of their loved ones. Suddenly forced into a series of increasingly dangerous situations, Jerry and Rachel must now take orders from a woman who's using everyday technology to track and control their every move. As the situation intensifies and the hapless duo are deemed the country's most wanted fugitives, they must work together in order to discover who it was that turned their lives upside down, and what they can do to thwart the criminal mastermind's cunning yet diabolical plan.
Released on October 17, in its opening weekend, the film grossed $29.1 million dollars in 3,510 theaters in the United States and Canada, ranking the box office record. As of November 30, 2008, it has grossed $173.2 million worldwide - $100.2 million in the United States and Canada and $73 million in other territories.
Popular kid's movie 'Madagascar- 2' will be the next release at MC