Legendary group, the Platters will arrive in the country next weekend for three scheduled concerts - the first since the country returned to normal with the end of the hostilities in the North and East.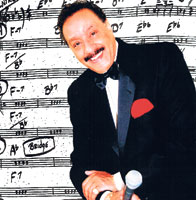 Monroe Powell: Longest serving member of the Platters
They will perform at a gala dinner concert at the Cinnamon Lakeside on November 2 followed by two concerts at Water's Edge on November 3 and 4. Tickets have been moving steadily and organisers are quietly confident of all three shows being sold out by the time the world famous quartet arrives in the country on Saturday, October 31.
The Platters are among the oldest groups still doing the rounds. In fact, they are among the hardest working too, performing well in excess of 200 shows a year! None of the original Platters are active today.
Formed in 1953 the original group members were Alex Hodge, Cornell Gunther, David Lynch, Joe Jefferson, Gaynel Hodge and Herb Reed. However, they began to enjoy chart success only after they signed up with manager Buck Ram who brought in Tony Williams, David Lynch, Paul Robbi, Herb Reed and Zola Taylor.
Monroe Powell joined the group all of 40 years ago and is today the oldest and longest serving member of this unique harmony group. Adding extra zip to their three nights will be the appearance of award winning group, The Revelations, who are certain to win the hearts of the Platters themselves!
Infact, the Revelations will be doing a special tribute to the Platters with a medley of the Platters' Big Hits, something they did get permission from the world famous group for.