Veedol Lubricant ''The Professional's Choice''
The Tyre House Group being the foremost importer of numerous globally renowned automotive tyres, introduce "Veedol"; appending another product to its repertoire.
"Veedol" is a century-old lubricant brand and has been the "Professional's Choice" in several lubricant markets across the world with its technological edge, including workshop partnerships and OEM linkages. High-quality and highly efficient Veedol Lubricants have been undergoing technological evolution for 110 years to appraise its categorization.
Veedol launching was scheduled for 3rd November 2022 under the patronage of Tyre House Group apex Management and its dealer network.
"Veedol" was inaugurated in 1913 in the United States of America under "Tide Water Associate Oil".
"Veedol" has 19 blending Facilities all over the world serving more than 70 countries. It is being registered in Edinburgh, U.K, with global rights for a wide trademark for the master brand-Veedol. European Engine manufacturers recommend Veedol lubricants. Mercedes Benz, VW, Audi, Peugeot, MAN, BMW, GM Dexos, Mack, Volvo, Renault, and MTU are a few of them. Veedol is OEMs for Honda Motors & Scooters, Honda Cars, Hero Moto Corp., Kubota, Yamaha, and Kobelco for the supply of co-branded and genuine oils.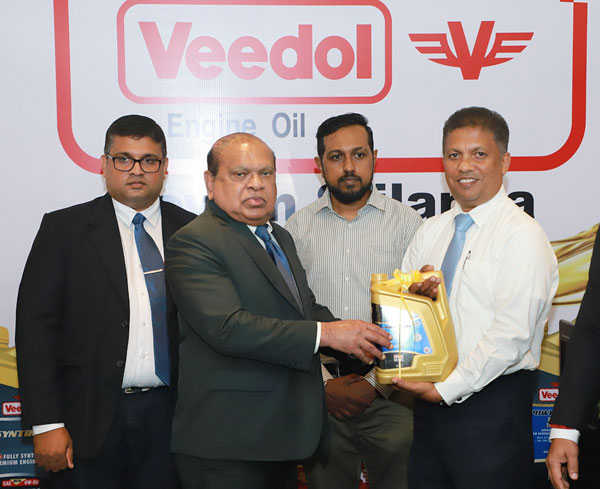 1st Can handed over to proprietor of U & H Wheels Service by Tyre House
Managing director - Mr. Sunil Fonseka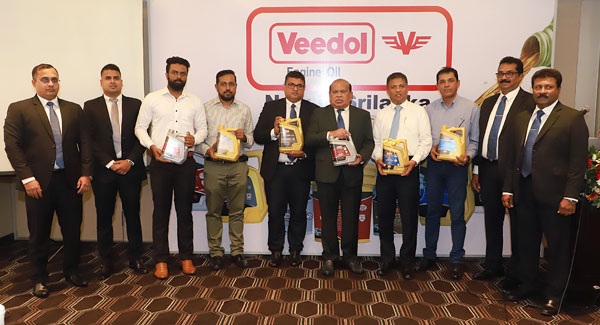 From left to right: Chaminda Nawarathna - National sales & marketing manager, Group managing Director - Mr. Gayan Fonseka, Propritor - Malinda Oil mart, Propritor - Ransithu Lubricants, Genaral Manager - lubricants - Mr. Prabath Jayawardana, Managing Director - Mr. Sunil Fonseka, Propritor - U & H Weels Service, Propritor - Chandana Oil mart, Working Director - Mr. Rohan Peries, Chief financial Officer - Mr. H.M.S Milroy
Comments
Still No Comments Posted.