Selyn founder on Forbes Asia's 50 over 50 list
The Founder-Chairman of Selyn, Sandra Wanduragala, has been recognised by Forbes Asia in their 50 over 50 list, which recognises 50 women over the age of 50, from the Asia-Pacific region who have reached exceptional heights in their industries and who are inspiring the region's next generation.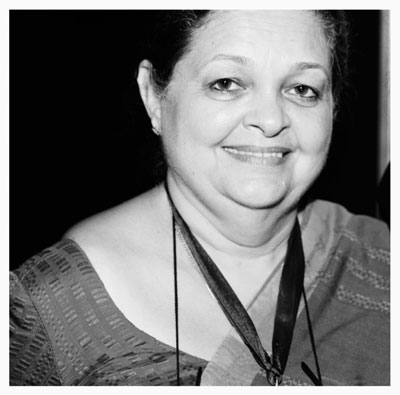 "I'm very proud to receive this accolade for Sri Lanka and to be recognised in the same sphere as some of the most respected and trailblazing women in Asia. Selyn is Sri Lanka's only fair-trade handloom company, and our vision is to promote a sustainable business model that grows and empowers the livelihoods of women in the country," Sandra said.
Sandra is the only Sri Lankan female entrepreneur on this Forbes' list and also one of the few Sri Lankans to be recognised globally for their work in the Sri Lankan handloom and craft industry. In addition, Selyn's pioneering work in experimenting with blockchain technology to create radical transparency in their supply chain and product sourcing is highlighted in this recognition.
Sandra Wanduragala, founded Selyn in 1991, in her garage with 15 women in her home town of Wanduragala in Kurunegala, Sri Lanka. Today Selyn works with over 1000 artisans. She is supported by her brother and Managing Director, Hilary Wanduragala and her daughter, Selyna Peiris, the next-generation lead of the company.
The Forbes Asia list recognises women working across technology, pharmaceuticals, art and politics and beyond who are proving that success comes at any age. This list was compiled by Forbes Asia in partnership with Mika Brzezinski and Know Your Value.
Comments
Still No Comments Posted.