Roy-Tho: Record Alert: Capt. Manchanayake and Perera write a new all-time record
The Royal fifth-wicket pair of captain Dasis Manchanayake and Ramiru Perera not only staged a grand recovery, but also went onto write a – new all-time record for the fifth partnership – in the third and last session here at the SSC.
During the dominating process, they overshadowed the royal record of 165 and their counterpart thomian record of 187, the souvenirs too confirmed.
At the time of the record, Royalists were right on top with their skipper cemented steadily on 128, and his partner also afresh after a maiden century at the big match.
Both were cruising on the record-breaking stand, which was 226.
The score was 286 for four.
Brief scores
Royal: 286 for four (67) (Dasis Manchanayake 134 not out, Ramiru Perera 103 not out, Ovina Abanpola 30, Akash Fernando 2/40, Kavindu Dias 1/38, Nathan Caldera 1/64)
*the third line was corrected to maiden century at a big match at 5.40 p.m. SL time on Thursday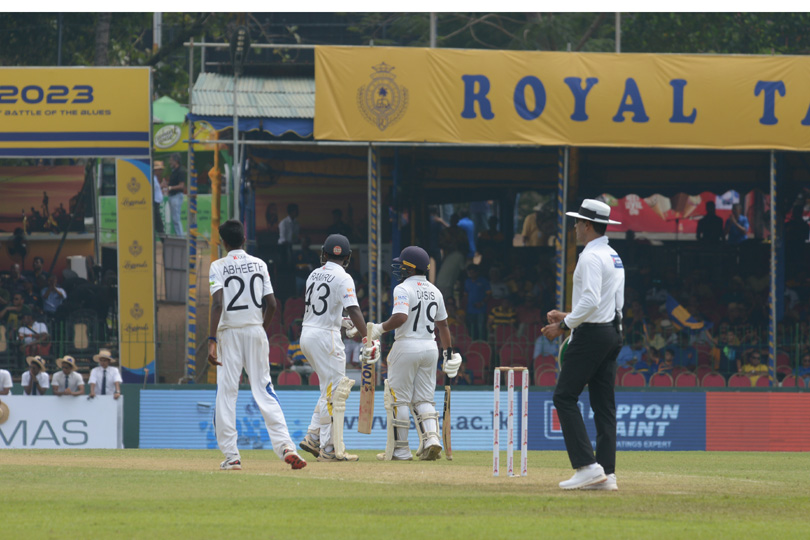 (Pic: Eshan Fernando)
Comments
Still No Comments Posted.