The Puttalam district is in the middle of a severe drought. Human beings and animals suffer as a result of the water shortage.
Coconut plantations have been badly affected while the harvesting of paddy too has been hit.
To keep their livestock alive, farmers in the area have been forced to bring water in plastic containers.
The worst hit areas are Mundalama, Arachchikattuwa, Madampe, Chilaw and Pallama.
Residents have called on the authorities to provide them with immediate relief by sending bowsers of water to meet at least their basic needs.
Anura Ranasinghe of Pallama said the area had received no rain for the past eight months, but government had given them no help to deal with the crisis. If government cannot save the plantations they should at least provide relief to the people and their livestock he said.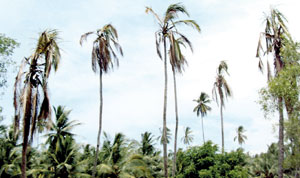 Coconut plantations are rapidly dying for lack of water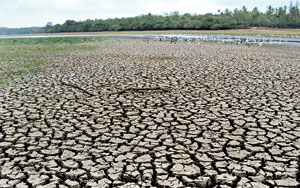 Tanks in the area have all run dry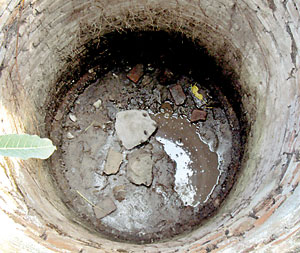 Wells have dried and there's no water to drink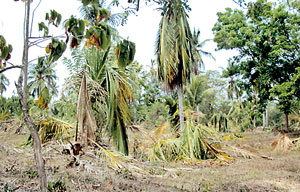 A destroyed coconut plantation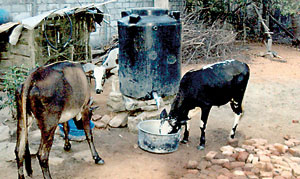 Farmers are forced to bring water in containers to feed the livestock