The Gourmet Dutch event isn't just about celebrating food (although that in itself would be more than a reason to go to MLH next week. April 26th to 28th April MLH will be the ultimate dream to experience the Dutch culture.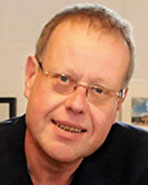 Tom Miesen
Cuisine along with Gourmet Cheeses and European Wines will be the highlight. To celebrate the Dutch Queen mother's birthday known as Queen's Day or Koninginnedag, MLH has created a three day event, beginning with A Gourmet Cheese and European Wine pairing event that will be held on 26th April, Gourmet Dutch Dinner with Tom Miesen will be held on 27th April and finally to end the season.
As Anura Dewapura, GM of MLH states, "This festive month we give you not only one but two reasons to indulge your taste buds. Enter Gourmet Cheese tasting with Dutch Slow food."
MLH being the pioneers in introducing the slow food concept to Sri Lanka, the Dutch slow food night is a treat to all food enthusiasts who love good food combined with an even better company. The Gourmet Cheese tasting session with a Dutch Slow Food will be held on 28th April.
A huge selection of cheeses including Dutch Goat Cheese, Limburg Grotto cave cheese "Heuvelland", Beemster and known products like Edam and Gouda are just a few to mention that Cheese connoisseur and Wine Sommelier Tom Miesen will give insights into the multifaceted cultural history of this very special milk product paired with the ideal wines by Autogrill Lanka Limited. Call 2711 430 for details.