Ceylon Kingsmen Garden in Negombo-Relief for stress
Why do we need Botanic gardens? Can they prevent suicides among children?
These days we hear a series of suicides committed by teenagers. What made them commit suicide? Stress? Stress is an epidemic and may cause many diseases and suicides too.
Botanic gardens provide opportunities for people to immerse in nature , explore their horticultural interests, experience recreation and leisure. It is a place for coping with the effects of stress and has shown to reduce depression, restore attention(Mc Caffrey 2007) even in cancer patients , treat dementia and reduce stress.

It is said children from rural areas exposed to high levels of nearby nature experienced less stress and tended to recover from stress even more rapidly than children living in homes that lacked contact with nature.
Then what are Botanic gardens? They bring together collections of cultivated plants and flowers that are looked after by master gardeners and other experts.
They have luscious greenery ,breathtaking views, and spectacular colours and the breezy air caressing your cheeks.
There are over 1770 botanic gardens all over world and many are still under construction. Some of world famous botanical gardens are;
1.Atlantic Botanical Garden (Geogia )You will be amazed at the unique display of the biggest orchid collection in the country.
2.Singapore Botanic Garden -a tropical garden. The pathway is surrounded by greenery and more than 1000 species of colourful orchids.
3. Chicago Botanic Garden covering 385 acres. Many hues of pink ,purple and yellow make you fall in love with its first glance.
4.Montreal Botanic garden (Canada). This is a well known haven for nature lovers .It covers 75 hectares and presents a diverse array of plants ,20 outdoor gardens and 10 green houses.
5. Royal Botanic Garden(United Kingdom)a world leading organization showcasing the largest living collection of plants and fungi. It covers 333 acres,just 30 minutes from London. They arrange plenty of activities for visitors of all
ages ,festivals and guided tours.
Some botanic gardens like New York Botanical Garden has special programmes like ' Disability Pride Month July 31 to give publicity to the history and contribution of people with disabilities to the botanical world past and present.

SEED CLASSROOM. The seed classroom is another new concept that has emerged in the botanical gardens .According to BGCI( Botanic Gardens Conservation International Education Review) the seed classroom would meet the Living Building Challenge and provide a safe and nurturing space for children
to learn.
CEYLON KINGSMEN GARDEN – IN NEGOMBO
What can it offer you ?It is a butterfly park situated in Negombo where anybody can spend hours in the natural environment with peaceful mind. It has many attractions; -
*Butterflies in the natural environment including bugs.
*Orchids, rare, types of orchids,wild orchids.
*Medicinal plants-about 100
types.
*Herbs and spice plants.
*Cactus House.
*Forest like area.
*play area for kids.
*Classic scooters.
* Flower varieties.
*Cafetaria.
*Bangalow with 4 bed rooms.
*3 storied building decorated with flower plants and creepers and trees.
*A Library Owner of this park is Eng.Mahinda Soyza a 3Chartered Civil Engineer with 39 years experience in construction industry, who has devoted a lot of time to develop the park as a learning center for the society about butterflies and plants.

He wants to cultivate the environment friendly habits and knowledge in pupils who are the future owners of the country. He started this project in 2019. Extent of the land is 2 acres with contours at different levels.
This park situated in Negombo ,Demanhandiya is only 6km from the Negombo city and just 8 .3 km from the Katunayake Air Port. When entering the park you have to walk through a gravel road with an artistic brick boundary wall with different types of flowering plants, several fruit plants in pots and some weeding plants which have medicinal values.

There you can see lot of butterflies sucking nectar , moving here and there in natural environment. In Sri Lanka there are six families of butterflies such as Papilionidae, Pieridae, Nymphalidae, Licanidae, Riodinidae and Hesperidae.
Out of these 6 families butterflies of five families(except Riodinidae) were spotted in Ceylon Kingsmen Garden. There are host plants and the nectaring plants for butterflies in the garden because all butterflies select specific plant species to lay their eggs and for the larval stage .Further ,literature about butterflies are
displayed in the garden for your knowledge.

In Ceylon Kingsmen Garden , there are two orchid houses with different varieties such as Cattleyas,Phalaenopsis,Paphiopedilums, Cymbidiuns, Dendribiums,Oncidiums,Vandas etc.
The medicinal plants include about 100 different types with special characteristics. For an ex, leaves of Pranajeewa (ප්රාණජීව) plant is dancing to music. Pranajeewa is a medicinal plant which increases immunity and extends the
life span of people. Manmula මංමුලා වැල් as per historical stories, if anybody walks over it with bare foot, the person forgets the way he came.
Parts of another plant called Ratnitul රත්නිතුල් , were used to embalm the dead bodies.
There is a huge range of other rare plants such as Nnidikumba,Komarika,Kapu,Ashoka, Ginger, Nil Weralu,Madatiya , Kina, Pinna, Bandura ,Kirala ,Kadol etc.
If you like you can stay here even a night or two .It has a bungalow with all
facilities .

Here are some reviews made by visitors to this place.
2023.02.16.Legenda Dmitri Zinovev . MAGIC. "This place is filled with magic. Many butterflies live in freedom and love this place due the aromas of special plants. You are like a fairy tale .Those who need a different kind of familiar food will appreciate this place .A powerful energy emanates from the whole place. Well, the paws of the beast ,identical to Sigiriya , are the entrance to the beautiful park."

2023.03.22. by Petri in Bulgaria.'a place to remember" Amazing people, great, clean place in the middle of a magical botanical garden! We loved it.Thank you for everything you did for us. We wish we could stay here longer!
2023.04.23.by Mashina in Portugal. EXCEPTIONAL 'We had the most fantastic stay here. The garden is like heaven. The staff is very friendly and helpful. We had the best food in Sri Lanka at this guest house. Thank you. '
2023.05.17. trip adviser. "An experience in a Nature Park for total stress relief!" I visited this beautiful nature garden together with 7 foreign ladies and 4 local ladies around 17.00 hrs. We had a grand England style evening tea party in the open air. The tea that was served was so special that my foreign visitors had atleast 4 cups of tea each. The environment is so conducive for releasing all mental stress. Time was passing without our knowledge and darkness came very soon and we had to conclude our experience in this extremely pleasing environment. I recommend this place to all my friends and please go there and spend one whole day so that you will get the real benefit of all the attractions !
This garden was visited by the former chairman of the Environment Authority Mr Amarasinghe and his team in 2020. They also recommended the garden on their facebook page as well.

Upto now more than 500 students of leading schools in Negombo namely Ave Maia Convent,St Peter'sCollege Colombo 4 Negombo Branch, Marian Institute Katunayake, Japan Nursery Demanhandiya have visited the garden.

Mr Mahinda Soyza the owner of this fantastic garden has this to say 'Today Children are limited to classrooms. But if they have a few lectures here in a place like this , their mind will totally change. In my university life ,I have been
to Sinharaja Forest. From that experience, I was compelled to liken dense areas with trees. I believe that was the initiative point to develop this park. Likewise, if we get our children more closer to the environment ,then the environment also will be protected. Relationship between man and nature is damaged very much
now. It is basically due to the urbanization and our addiction to the technical devices which are made in indoor environment. Western countries have realized this. Brain development and personality building could be achieved in association with outdoor green space. My belief is children can learn better when they can experience learning with nature rather than learning or reading from a book. So I invite all of you especially school principals, and teachers to visit this place with their children and benefit from it.' Mr Soyza concluded by thanking the Sunday Times for interviewing him.
(Please contact CEYLON KINGSMEN GARDEN +94 777 56 21 33)
By K.L.Richard Walter Perera.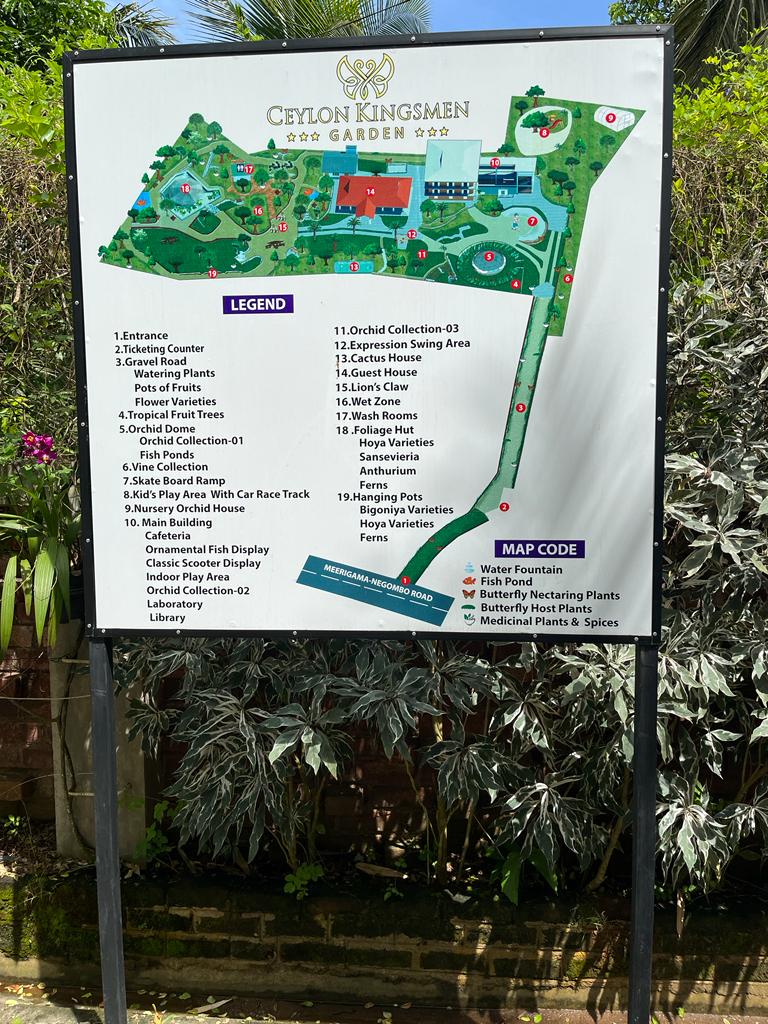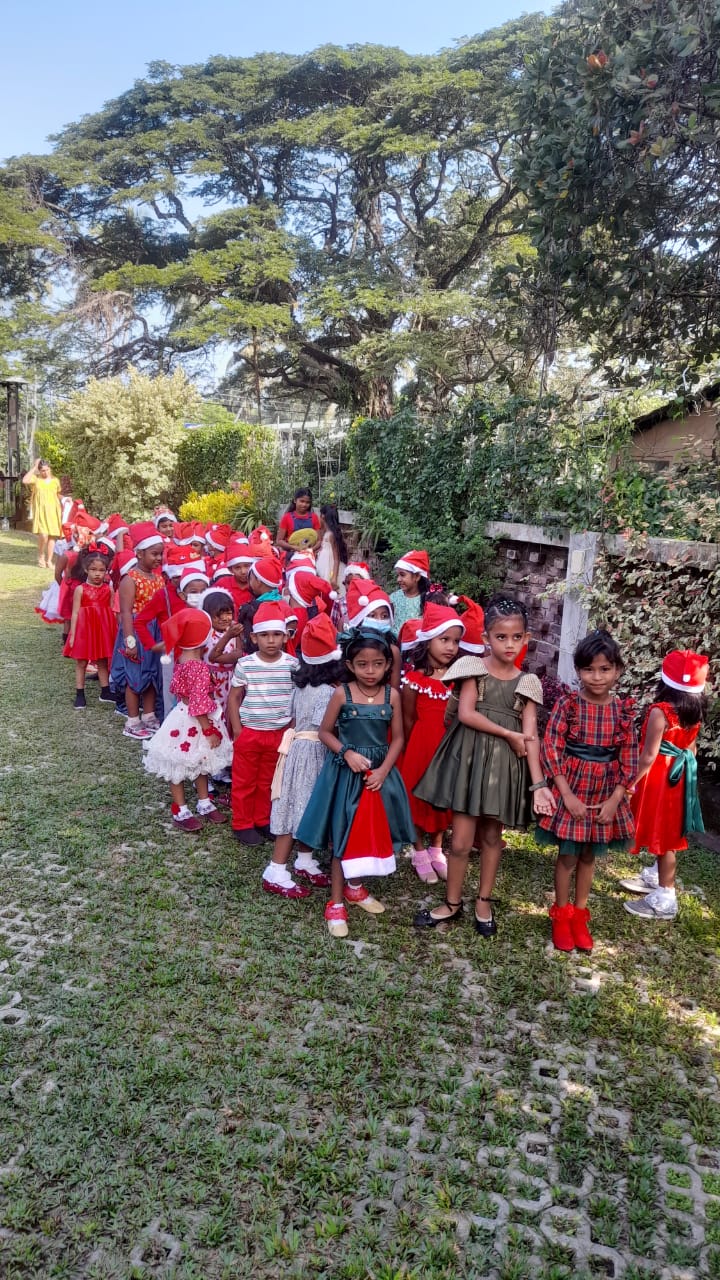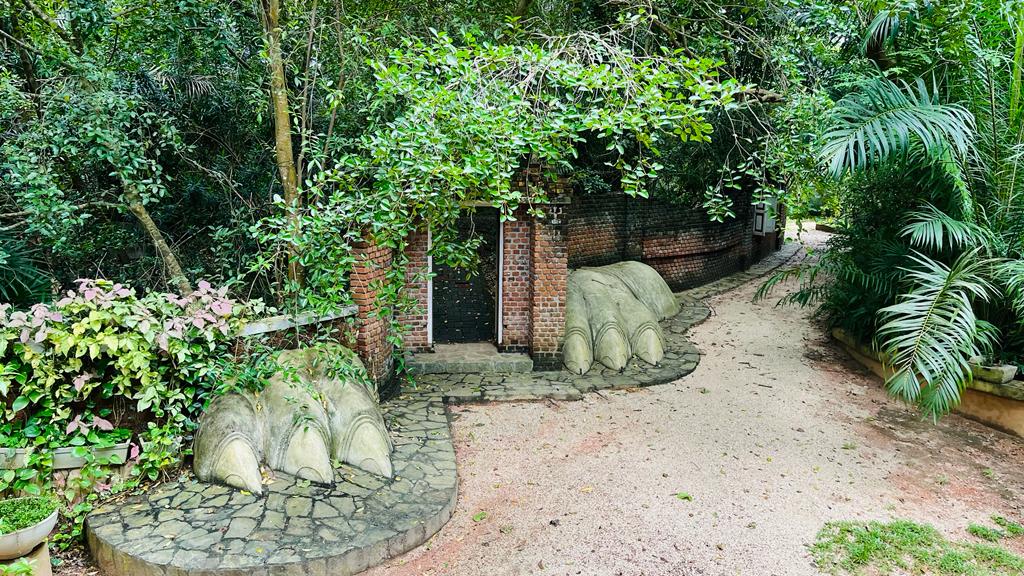 Comments
Still No Comments Posted.