While all eyes are on the social phenomena, the next "explosive" offering in digital services will be mobile. This because there is a common trend amongst growing markets such as Vietnam, etc. where the first Internet experience is through a mobile device. Also, while broadband Internet penetration is low, this is not proving to be too bad as speed of uptake is good. This is according to Susana Tsui, Asia Pacific President of digital agency Neo@Ogilvy, who talked exclusively with the Business Times during a recent visit to Sri Lanka which followed the digital agency's local launch.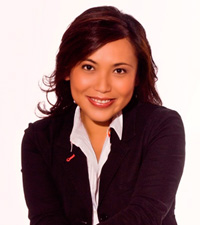 Susana Tsui
Ms. Tsui also revealed that, while Sri Lanka had the necessary infrastructure and technology for greater digital adoption, this area was still awaiting uptake locally. Further, she opined that, as soon as the island's recovery had taken off, the market would grow quickly and, then, digital services would become essential. This is because the Internet and mobile are not just machines, but an experience that is closer than television, etc. and, in Ms. Tsui's opinion, brands need to understand how to connect with these experiences.
She also advised that brands should learn to work more closely with search engines, saying "search may not be sexy, but it is necessary." Also pointed out, as hardware prices drop, video will become even more popular and so would become a necessary area where brands would have to optimise their content to match user needs, and added that a lot of video production companies are already producing video content supported by product placements. She also recommended that, instead of focusing on viral campaigns, etc., brands should shift towards becoming providers of trusted word of mouth.
Further indicated, brands could no longer count on just driving visitors to their websites but, instead, they had to be available at the periphery of people's communities and act in a manner which would facilitate them being invited into these communities. And, as such, there would soon be a greater focus on mirco blogging, professional social networks, etc.
In conclusion, Ms.Tsui's advice to local companies thinking of taking their offering digital, the "potential in this space is really phenomenal. Be adventurous. Be brave. It is inevitable. But also trust basic marketing principles."