There was a big bash at a certain residence by a person who has been selected to be in an elite panel in a top sport. The party went on till the wee hours of the morning. The people who had selected this individual for the post were well treated and left in a happy mood. Anyway, the talk doing the rounds is that the person selected to be in this panel is very junior and there are others, who are much senior, who are not happy with the selection.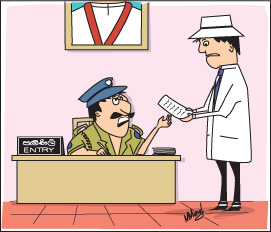 Rigged exam?
A complaint has been lodged with the police that a certain exam concerning sports has been rigged and the best man has not been chosen to be an official of an elite panel. Originally three were selected and the results were made public. Now a disgruntled lot has made this entry saying that the exam has been 'fixed.'
Not the ideal chap
Now to the oval ball! A leading person who had tried for the top post in the game had a severe shock when he found that his old school is not in favour of him holding the position. The old school mates had petitioned the body where he was seeking this post, pointing out his set-backs saying that he is not the ideal chap for the job.
Under a different name
A big tussle is going on for tenders to lay a new track for a top notch athletic stadium. The commission for the tender is in the region of a staggering 40 million. Some companies who have been blacklisted have also applied for the tender, but under different names. Who is trying to fool whom?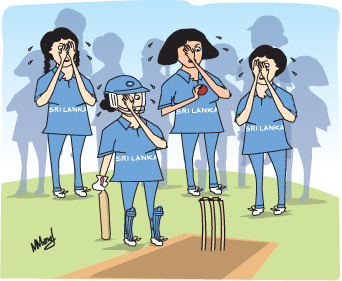 Coach in trouble
A top notch coach who has made over 50 tours abroad is now trying to go to England for a competition to be staged there. The authorities concerned are however trying to stop this coach because he has not been able to produce any worthwhile results despite his vast experience. The authorities are adamant to stop him from going on this important tour.
Severe drubbing
At a recent women's tournament the team that was expected to walk away with the championship title has lost out despite the amount of top notch players in the team. Before the competition heavy wrangling went on to get the best players in the side. Despite having a Cracker Jack team the side lost and now they have a big problem in facing the others after the drubbings.