The government's decision to relocate the Manning Market — Colombo's premier vegetable and fruit market — to Peliyagoda has drawn mixed reactions from vegetable sellers.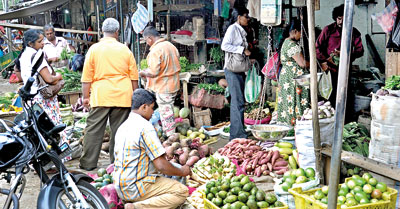 Manning Market where vegetable prices are cheaper than any other market in Colombo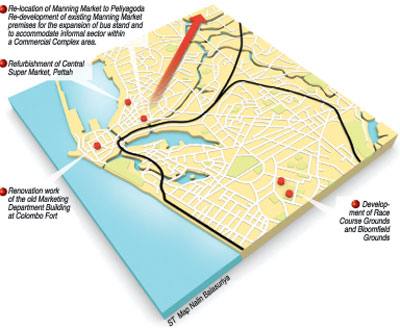 Shiran Lasantha, a vegetable seller, said he was against the move because the manning market was centrally-located and close to the main bus stand and the railway station and therefore convenient to the people.
"If we move to Peliyagoda people will find it difficult to come there," he said. But his colleague P.W. Upul said he did not mind shifting to Peliyagdoa provided the new place had all the facilities. "We need running water and better toilet facilities. If these facilities are provided, it will be more convenient there than here," he said.
However both men said if the shift was to be meaningful, the whole sale market at the Fourth Cross Street should also be moved to Peliyagdoa. The Government announced last week that the Manning Market would be shifted to Peliyagoda as a part of its development programme for the city of Colombo and surrounding areas.
According to this plan, the Manning Market area will be utilised to expand the main bus stand.
The construction work of these projects will be entrusted to the Engineering Services Divisions of the Sri Lanka Army, Navy and Air Force so that the cost of construction could be kept to a minimum, a government official said.