The MetalFactor has teamed up with the IAA Sri Lanka Chapter to host the Young Spikes contest for young advertising professionals. The winning team, consisting of two members each will represent Sri Lanka at the Young Spikes contest at Spikes Asia 2010 in Singapore.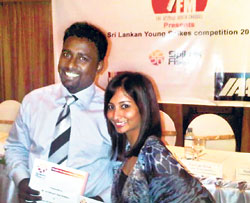 "The MetalFactor has been instrumental in providing similar opportunities to the young talent in the local advertising industry. This year the IAA is organizing the Sri Lanka championship and we are pleased to be a part of the Young Spikes contest to be held in Sri Lanka, " said Renuka Marshall, President of the IAA Sri Lanka Chapter in a press release.
The Spikes Asia Festival 2010 will be held in Singapore from September 19-21, 2010 and the winners from the Young Spikes contest will head to Singapore to compete for the Asia title.
The participation for the local competition this year has been much higher than last year with a total of 38 participants vying for the title. Incidentally, last year marked the first time Sri Lanka participated at the Spikes Asia competition.
The team fom Sri Lanka went on to be runners up at Spikes Asia 2009 which was also held in Singapore. Every leading agency in the country is represented at the Young Spikes Competition this year. This in fact is a significant achievement for this two year old programme, the statement said.